---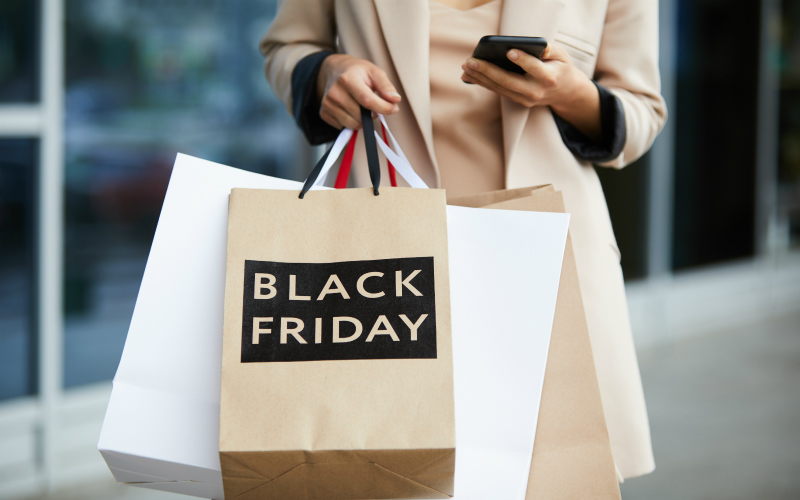 The distinctly American shopping phenomenon of Black Friday has gained significant traction in the UK over the past few years, with the sales event now culminating in Cyber-Monday, but what impact does this shopping tradition have on employers?
According to Sigma, a user experience agency, UK consumers spent £7 billion on Black Friday and Cyber Monday purchases last year with, according to PWC, the average consumer spending on average £234 each on Black Friday and Cyber Monday sales.
This raises the question of whether employers should be worried? How will they cope if employees are desperate to take time off for shopping or are using the internet to shop for special Black Friday offers during working time?
If employers receive competing requests for holidays, subject to any contrary contractual terms, they have the right to stipulate when employees take their holiday and can refuse the request. 
However, it is important that requests are dealt with consistently, meaning it is essential that employers have in place a policy that applies to everyone.
It is possible that some employees who have not been successful in obtaining requested leave may call in sick. To minimise the chances of employees calling in sick, employers should ensure that that their sickness absence procedure is as tight as possible. "Back to work" interviews should also be routinely and consistently conducted, even after just a single day's absence.
Where an employer has firm evidence that sickness absence is not genuine or an employee has not provided a reason for being absent from work, this is likely to be classed as misconduct and should be dealt with using the employer's disciplinary procedure.
However, only a quarter of all Black Friday spending is expected to take place in high street stores this year due to many consumers wanting to avoid the crowds and internet shopping becomes more popular.
Significant numbers of employees have access to the internet via their work and therefore there is a real risk that productivity is negatively impacted by internet shopping. A survey held in the US last year found that on Cyber Monday, office workers spent 2.3 times more time "workshopping", which is, shopping whilst at work, than on a regular day. Employers should ensure employees know what is expected of them in terms of internet use and if and when personal use of the internet is appropriate. 
For example, is personal use of the internet banned altogether, is it allowed during breaks or before or after work? A clear IT policy is the best way to achieve this.
During this period, many employers will also see an increase in personal phone use as employees receive deals via email and/or access their shopping accounts throughout the day.  Many employees might think that they can "get away with it" for one day of the year, however, employers should ensure they have a clear mobile phone usage policy in place to maintain productivity levels.
If employers intend to monitor internet and email use they must ensure that employees know how, when and why monitoring could happen and that the monitoring is proportionate. For example, monitoring could be the only way of ensuring the rules in relation to use of the internet are being adhered to.
For some companies, monitoring of all employees' internet use may not be proportionate. However, a specific investigation into an allegation that an employee has been misusing the internet is likely to be reasonable. 
Monitoring of internet use and emails engages the General Data Protection Regulation 2016/679 and Data Protection Act 2018 and, therefore, employers introducing monitoring or new monitoring systems should take advice to ensure it is compliant with the principles of such legislation. 
Employers should also have a policy in place regarding personal deliveries to work premises, e.g. Christmas presents ordered from the internet, and make sure employees know whether it is acceptable to have personal packages delivered to work and, if so, how these should be managed.
Overall, employers should ensure their HR policies covering internet use, holidays and sickness absence are up-to-date and properly communicated, together with consequences of not adhering to them, to their staff. Employers should also adhere to their policies and apply them consistently. There is no point in having a policy if it is not fit for purpose and is not used in reality.
Amy Jones is a solicitor in Thorntons specialist Employment Law team.  For more information or advice on dealing with employee absence please contact Amy on 03330 430350 or email ajones@thorntons-law.co.uk.
Stay updated
Receive the latest news, legal updates and event information straight to your inbox
Stay Updated
See all Employment articles