---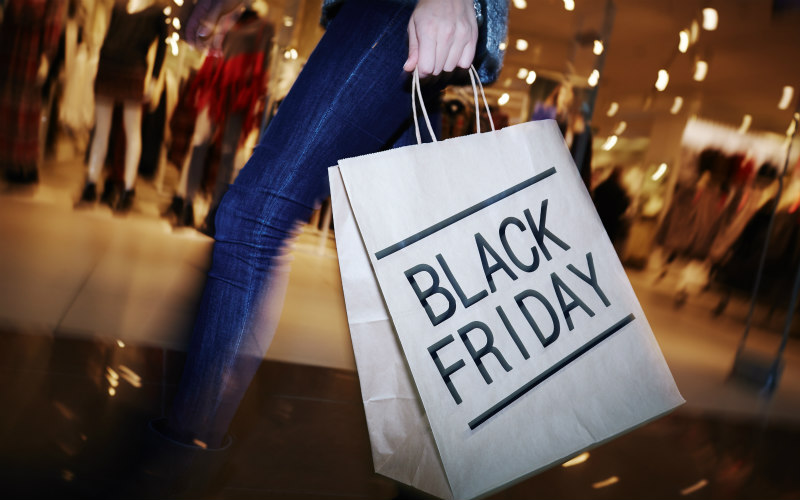 With UK shoppers expected to spend £10bn in Black Friday sales this weekend, take care not to get caught up in the hysteria and bag more than you bargained for.
In 2014 we saw ugly scenes of frantic shoppers fighting amongst themselves in a desperate attempt to bag the best bargain leading to at least 16 Tesco stores around the country being closed.
A drastic indicator of how nasty things can really get is an American survey showing that between 2008 and 2017 there have been 10 Black Friday related deaths and 105 injuries. The threat of injury and death caused by serious bargain hunting is low, but the question remains what are the biggest risks of injury to shoppers and do you know your rights should you be unfortunate enough to be involved in an accident whilst out shopping?
Slips, trips and being hit by falling items are the most common type of injuries faced by shoppers. From pristinely polished designer stores to cluttered aisles of bargain stores there is always going to be an element of risk to shoppers safety and it's for shop owners to take reasonable steps to ensure their premises are safe. If they fail in this duty and you are injured as a result you may have a claim for compensation. Examples of shops failing in their duties of care include stock being left lying across aisles, spilt substances not being cleaned up and over cluttering of shops with clothes rails and dangerously stacked stock resulting in shoppers tripping or being struck by falling stock or fixtures.
In 2014 a four year old boy suffered fatal head injuries after bring crushed by a 120kg mirror in a Hugo Boss shop. The inquest into his death which ruled that it was "an accident waiting to happen" heard from the shop manager who was unable to confirm that he had carried out and documented monthly health and safety inspections within the store. The young boy had been playing with the free-standing mirror whilst his dad tried on a suit in the nearby changing room. Although the shop owners were held responsible for the accident, the circumstances of the accident remind us of the importance of keeping an eye out for children who are more vulnerable to dangers lurking within shops.
Ultimately, when it comes to accidents in stores, there is no automatic right to compensation – stores have to take reasonable care for your safety, it is not a counsel of perfection.
So do be wary about throwing away your hard earned cash on Black Friday, but also look out for shop floor hazards that can quite easily get forgotten about in the excitement of getting a good deal. With the average Brit spending 9 months of their life bargain hunting that reminder to take care and pay attention whilst out shopping should live on past the hype of Black Friday.
Joanne Clancy is a Solicitor in our specialist Personal Injury team. For further information, please contact Joanne on 01382 346799, email jclancy@thorntons-law.co.uk or contact any member of the Personal Injury team on 0800 731 8434 who will be pleased to assist further.
Stay updated
Receive the latest news, legal updates and event information straight to your inbox
Stay Updated
See all Personal Injury articles