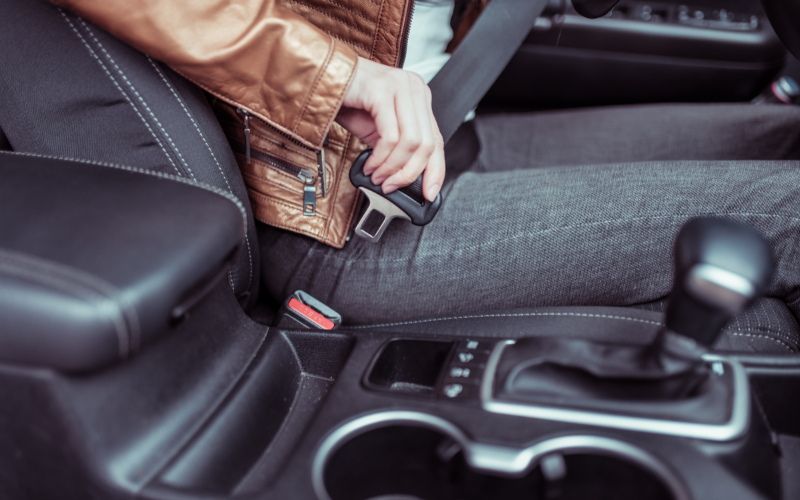 A recent poll commissioned by First 4 Lawyers found that of the 2,000 drivers polled, 13% had not worn a seatbelt whilst driving.  Whilst failure to wear a seatbelt may constitute a criminal offence, it can also have an impact on a potential claim for personal injury, even in situations where another vehicle may have been responsible for any initial collision.
Failure to wear a seatbelt can significantly increase either the possibility of sustaining an injury, or the severity of the injury itself.  It is for that reason that Courts, when determining the apportionment of blame and the value of damages in Personal Injury cases, give serious consideration to whether seatbelts have been worn and what impact if any the failure to wear one would have had on the injuries sustained.  This legal concept is known as contributory negligence, and means in straightforward terms that the value of your damages can be reduced if you are to any degree responsible for the accident or your injuries.
Although in the UK the law requiring all drivers to wear seatbelts came into force 38 years ago, it was in 1976, in the case of Froom v Butcher, that Lord Denning set out the following guidelines which are still good law today.  These are:
If the injuries would have been prevented altogether by wearing a seatbelt, damages should be reduced by 25%

If the injuries would still have occurred, but have been less severe, damages should be reduced by 15%

If the wearing of a seatbelt would have made no difference to the injuries suffered, then compensation should not be reduced at all.

As one might expect of any principle that is now nearly 45 years old, this guidance is challenged from time to time, but without any significant departure.  It is therefore clear that deductions for contributory negligence for failing to wear a seatbelt will be routinely applied and the court will take a great deal of persuasion before it disapplies those deductions.
It is therefore important when progressing any claim for personal injury to instruct a Personal Injury Specialist.  At Thorntons our personal injury solicitors will work to secure the maximum compensation for you. Your claim will be handled by our specialist team of compensation claim experts, working hard to achieve a strong result for you and we can work for you on a no win, no fee basis.
Richard Poole is an Associate in our Specialist Personal Injury team. If you have had an accident, contact Richard on 01382 346795 or rpoole@thorntons-law.co.uk. Alternatively, click here for more information or contact any of our specialist Personal Injury Team on 0800 731 8434 who will be happy to help.