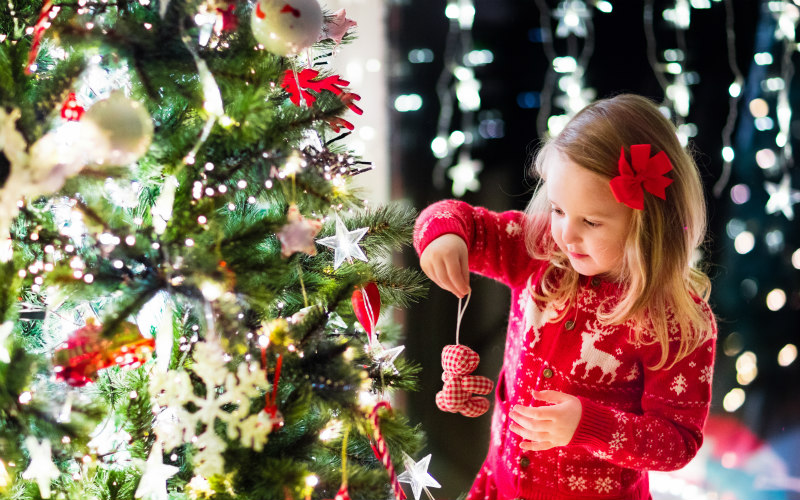 For separated families, the most stressful part of the holiday season is not choosing the perfect present but is instead deciding where their children should spend the holidays. Deciding festive contact can be quite difficult, and the stress is felt by both parents and children.
For some families, Christmas contact has previously been arranged by way of a formal agreement, or by a Court Order. Other families will need to try to make these arrangements between themselves. We recommend that you start to make decisions about contact well in advance of the holidays so that everyone knows where they stand when the festivities roll around. Knowing what is happening and where they are supposed to be is really important to keep children's stress low at this time.
It is important to remember that no two families are the same, and there are no rules when it comes to organising children's time at Christmas. For example, some families choose to move children between households at a specific time on Christmas Day, so that each parent has time with the children on Christmas Day itself. Other families choose to leave the children in one house on Christmas Day and move the children to the other household on Boxing Day. The arrangements can be as flexible or structured as you want them to be. The arrangements which are made should be in the best interests of the children and, if possible, you should ask the children for their views. You should make it clear that there may have to be some compromises.
You should also think about whether your regular contact schedule will require to be modified in the run up to Christmas. Importantly, you should also think about any "emergency plans" which would come into place if, for example, bad weather makes travelling difficult or impossible. Parents should be able to contact one another, or another family member, in the case of an emergency.
Christmas arrangements for children whose parents live apart always need careful planning. It may be the case that your family needs the involvement of solicitors to come to an arrangement. For some families, mediation will be more helpful. At Thorntons, we offer family law advice and mediation.
If you need help with regard to the arrangements for your children over the up-and-coming Christmas period, please get in touch with Thorntons for specialist legal advice as soon as possible. We have a large team of Family Law solicitors who would be able and willing to assist. For more information or assistance please contact a member of the Family Law team on 03330 430150.