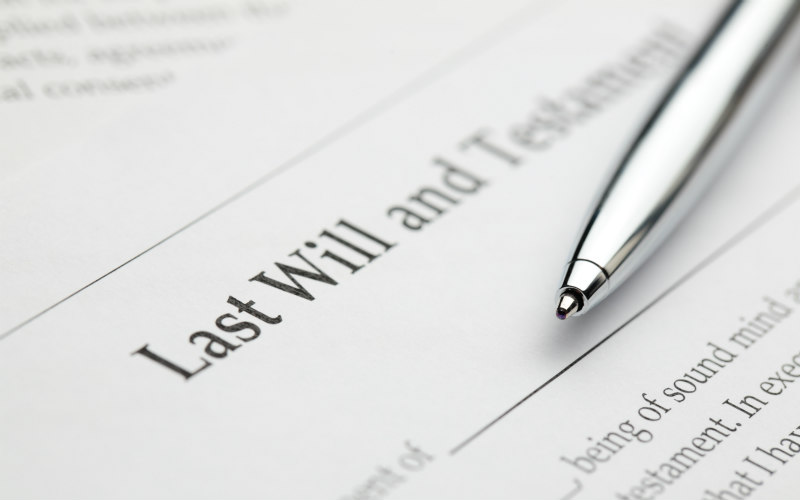 Private Client Partner, Murray Etherington looks at the landmark case of Heather Ilot who successfully claimed against her mothers estate after being disinherited.
It is with some interest that I read the BBC News article on the woman who had been disinherited by her mother only for the English Courts to decide that she should receive a third of her late mother's estate because the mother had been 'unreasonable' in cutting he daughter out of her Will completely. In particular, the comments section of the site, showed that the general public in England were aghast at the thought of their ability to decide who receives their estate being restricted.
Whilst this may be a new concept in England, in Scotland there has always been a restraint on testamentary freedom in order to protect a spouse or civil partner and children of the deceased.
This restraint is known as "legal rights". Legal rights for a spouse or civil partner provides for them to claim 1/3 of the net moveable estate if the deceased left children or 1/2 of the net moveable estate if the deceased left no children.
Legal rights for children provides for them to receive 1/3 of the net moveable estate if there is a surviving spouse or civil partner or 1/2 of the net moveable estate if there is no surviving spouse.
You will note the use of the phrase "net moveable estate"; firstly legal rights are only payable from the moveable estate – this means that any heritable property (houses, land etc) are specifically excluded from the calculation, and secondly it is the "net moveable estate" which means that funeral expenses, debts, inheritance tax and certain administration expenses (as long as these liabilities are payable from the moveable estate) are deducted before legal rights are calculated.
This case seems to have brought into force an English version of legal rights but without giving any clear guidelines on what constitutes an unreasonable exclusion or a reasonable provision. This may be the proverbial "can of worms" and I would imagine that legislation to clarify this matter may be required before too long. Interestingly, if the deceased in this case had been domiciled in Scotland her daughter would have been entitled to receive 1/2 of her net moveable estate without the need to take court action and the deceased would have been made aware of this whilst preparing her Will.
Whilst England seems to be following Scots law's lead, the Scottish Government are in the process of redefining legal rights. They have recently launched a public consultation on reform of legal rights; the possible reforms include the removal of the moveable and heritable distinction when calculating legal rights and whether legal rights should continue to be claimed by non-dependent adult children. It seems that an interesting time is ahead for those instructing and preparing Wills on both sides of the border.
For more information on Wills and claims against Wills please contact Private Client specialist Murray Etherington on 03330 430150 or email metherington@thorntons-law.co.uk