Posted on Nov 28, 2017 in Family Law by Cheryl Wallace
---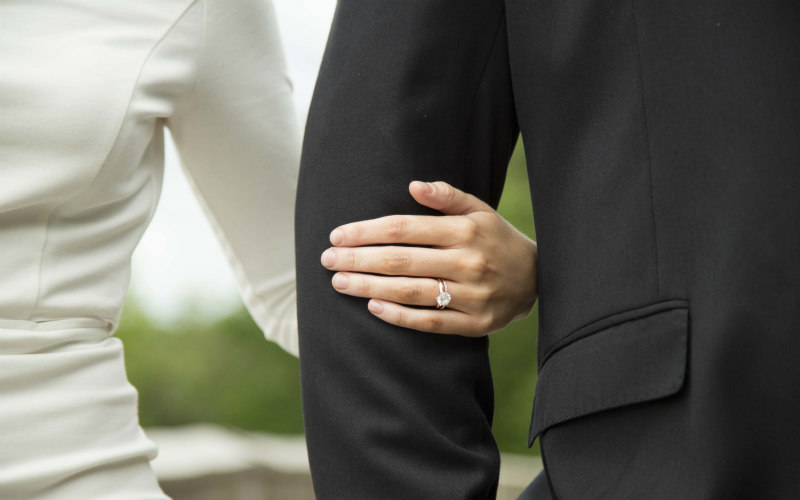 As a huge fan of both Prince Harry and the TV show, Suits, I was delighted when Kensington Palace announced the (long awaited) news yesterday that His Royal Highness is now engaged to Suits actress Meghan Markle.
Whilst the hype around another Royal Wedding gathers momentum, so too do the rumours that the couple may have signed a prenup.  It seems impossible for a high profile couple to announce an engagement without speculation about whether or not a prenup will be signed.
But what about the rest of us mere mortals?  I know that many people I speak to assume that unless you are a celebrity or a high net worth individual, you don't need a prenup.  Many are also uncertain as to whether such a document is legally enforceable.
Whilst a prenup may not feature on every brides "To Do" list in the run up to the Big Day, it is never the less something to give serious consideration to.  Contrary to popular belief, prenup are not just for Royalty or the Kardashians and they are becoming increasingly common for "normal" couples throughout Scotland.  Whilst we of course hope that a couple will never need to rely on their prenup, it can be a sensible document to have with many couples viewing it as another form of insurance; simply to be filed away and never looked at again.  With more couples marrying later in life now, it is common for them to be advanced in their own careers and have built up assets in their own right, prior to settling down.
So as I look forward to browsing photographs from the Royal Wedding next Spring, and wish Harry and Meghan all the best for long and happy future together, in the meantime, I thought it was worth considering who may benefit from a prenup.
Who should consider a Prenup?
Prenuptial Agreements are designed to set out how a couple's assets will be distributed in the unlikely event of a divorce.  They are particularly useful where there is perhaps a difference in wealth between the couple.  This does not necessarily mean that one member of the couple is an international business tycoon or footballer; but rather, it can be as simple as where one member of the couple is providing the deposit for the purchase of the family home.
It may be that their family has provided the deposit and often, it can actually be the parents who are looking to safeguard that money, in the event of any future fallout.  By having a prenup in place, in can set out clearly, exactly how that money is to be dealt with in the future.
Where one member of the couple has their own business, a prenup can be drafted to ensure that the business will be ring-fenced and not included in any subsequent divorce negotiations.  Often the fellow business partners/directors will insist that a prenup is drawn up, to protect the business from a potential claim by a spouse.
We find that prenup are increasingly popular with couples about to embark upon a second marriage (as is the case for Meghan), particularly where they have already experienced a messy divorce first hand, or where they have children from their earlier marriage.
By setting out, from the outset, how particular assets are to be dealt with in the event of a future split, it can save the couple thousands of pounds in legal fees further down the line.
The benefit of having a prenup in place is that it provides the couple with certainty and can help them to control potential future legal costs.
Enforcement of a Prenup
Prenups have been recognised in Scotland for centuries.  In that respect, we are ahead of the curve compared to the law in England and Wales.  However, in order for the prenup to be enforceable through the Courts, it requires to tick certain boxes.  In particular: 
It must be fair and reasonable at the time it is entered into;
Both parties should have their own legal advice before signing;
Neither party should be put under any pressure to sign; and
It should be prepared as far in advance of the wedding as possible.
How can Thorntons help?
We have a dedicated team of Family Law Specialists with a combined expertise of over 170 years.  If you think you may benefit from a Prenuptial Agreement, then it is important to get advice at the earliest opportunity, rather than leaving it to the week before the wedding. 
If you would like to discuss your circumstances at all or find out whether you may benefit from having a prenup, then please contact Cheryl Wallace, Family Law Solicitor on 03330 430150 or email cwallace@thorntons-law.co.uk
Stay updated
Receive the latest news, legal updates and event information straight to your inbox
Stay Updated
See all Family Law articles