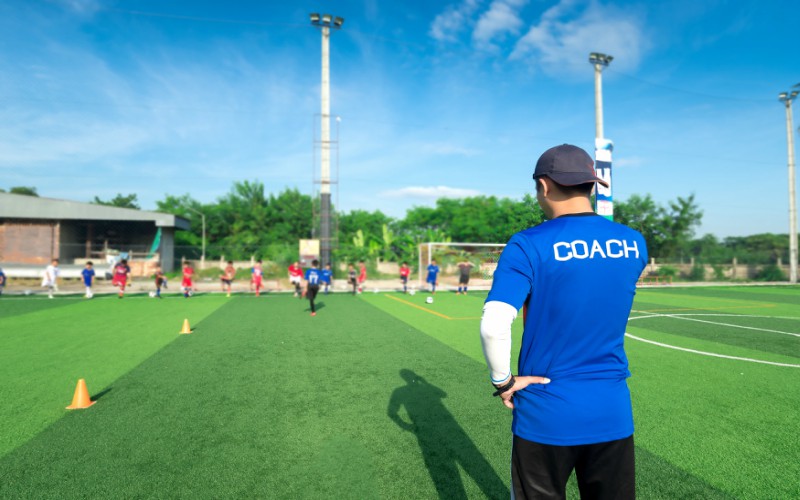 Family Law specialist welcomes new approach to Safeguarding in Sport with new 'Standards for Child Wellbeing and Protection in Sport'.
Allegations of abusive behaviour are reported in the media on a daily basis, and allegations of abuse towards children in sport is no exception. We commented on this previously when discussing volunteering at organised children's clubs or groups. While it makes for depressing reading, we should never grow complacent or stop our children from experiencing the fun and benefits to be had from participating in sport. It is encouraging to see that Sports Scotland has announced this week a new approach to Safeguarding in Sport.
Scottish Governing Bodies of Sports (SGBs) have always been expected to abide by Minimum Operating Requirements (MORs). This includes having a code of conduct and a child protection policy. Some have been more effective than others. A description such as "minimum operating requirement" does suggest "do only what you can get away with". The focus now is very firmly on putting children at the centre of the sporting activity and satisfying the SHANARRI principles. For the uninitiated these are to ensure that all children in Scotland feel Safe / Healthy/ Achieving/Nurtured/Active/Respected/Responsible/Included. Everyone has a part to play in supporting the SHANNARI principles including SGBs, sports clubs coaches and volunteers and parents.  Anti-bullying policies, listening to children and having a means to deal with wellbeing or child protection concerns are necessary to implement these principles properly.
This child centred approach is known as "Child Wellbeing and Protection in Sport" and promotes best practice, values and behaviour. SGBs are actively encouraged to buy into this approach - a failure to do so will almost certainly limit their funding opportunities.
There are 8 Standards in total; four apply to children, two to adults involved in the club environment and two to the sports organisations themselves. These in the main build upon the pre-existing MORs. The Standards are summarised as follows:
Standard 1 - Every child is respected without discrimination
All staff, volunteers, the children and parents sign up to the club's own code of conduct. There will be an equality and an anti-bullying policy.
Standard 2 - Every child's wellbeing is promoted, supported and safeguarded
Volunteers and staff are to know what is meant by wellbeing and the SHANARRI principles
Procedures are to be in place to deal with any concern about a child's wellbeing/child protection issue and such matters are to be dealt with promptly and in the child's best interests
There has to be at least one named contact who is trained on child protection procedures and is a person the child/parent/volunteer/staff can approach or speak to if worried about a child
Standard 3 - Every child is protected from abuse when taking part in our sport
All volunteers and staff are aware of and have signed up to the child protection policy and there are procedures in place when there is a wellbeing/child protection concern
Those working with children have attended child protection awareness training
There is a disciplinary procedure in place for dealing with misconduct by a volunteer/staff member relating to a child
Standard 4 - Every child has a say in our sport
Children are aware of the code of conduct
Children are given opportunities to have a say about decisions involving them
Children are aware of what to expect from the adults who safeguard, promote and support their wellbeing.
Standard 5 - Volunteers and staff complete appointment and selection process to be considered suitable to work with children
Anyone involved in working with children are subject to a full PVG scheme record or update
Standard 6 - Volunteers and staff working with children are well supported to deliver our sport, while ensuring children's rights are respected
All volunteers and staff complete an induction covering all relevant child protection policies and procedures
Training is promoted on both child protection and anti-bullying
Ongoing support is provided to staff and volunteers to promote, support and safeguard children's wellbeing
Standard 7 - The sports organisation is managed well and accountable for keeping children safe in sport
Written commitment from the board or committee acknowledging accountability for the implementation of child protection policies and procedures
Awareness and understanding of safeguarding issues for children in sport
Clear management structure in place ensuring accountability at all levels
Makes contacts/builds relationships with local police/ social work services
Standard 8 - The sports organisation evaluates how it safeguards children and makes improvements where necessary
All child protection concerns are recorded and their management reviewed regularly
Child protection policies and practices are reviewed every 3 years, when guidance changes or following an incident
Enhancing safeguarding in sport is to be encouraged. Application of the Standards will require significant commitment on the part of Sports Scotland, Children 1st and the SGBs to publicise the new Standards and roll out awareness training across the many clubs across  the country. Hopefully clubs themselves can get ahead of the curve and familiarise themselves with the new Standards. There is nothing too onerous if clubs are already using best practice in their sport.
Angela Wipat is accredited by the Law Society of Scotland as a specialist in family law and a Legal Director in our specialist Family Law Team in Perth. If you would like more information about child wellbeing and protection please contact Angela on 01738 621212 or alternatively contact any member of our Family Law team.