Chris Gardiner
Senior Solicitor | St Andrews
Wills, Trusts & Succession
---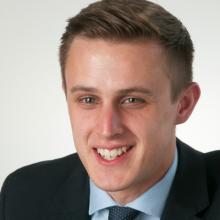 ---
Chris is a Senior Solicitor in our St Andrews office specialising in Private Client work.
He advises individuals and families on asset protection and tax efficient succession planning, including the drafting of Wills and Powers of Attorney. He also assists families through the executry administration process following the death of a loved one, including obtaining Confirmation (Scottish Probate) and dealing with the tax authorities. Chris also regularly advises clients on the creation and administration of trusts, including Discretionary, Liferent and Charitable Trusts.
Chris is dedicated to assisting his clients and their families by providing practical and bespoke advice that can be easily understood.
Chris is a graduate of the University of Dundee and has worked with the firm since 2014. He also co-founded the Tayside networking group Societay
---
Chris Gardiner's Blog Entries
The beginning of the new tax year on 6th April 2019 marks the second increase in the Residence Nil Rate…
---
Posted on 4th April 2019
This week, a French Court in the city of Metz ruled that a text message could not be regarded as a valid Will.…
---
Posted on 22nd August 2018
It was reported recently that the Will of the late author Harper Lee had been unsealed after a Court in the state of Alabama ruled that…
---
Posted on 9th March 2018
---