---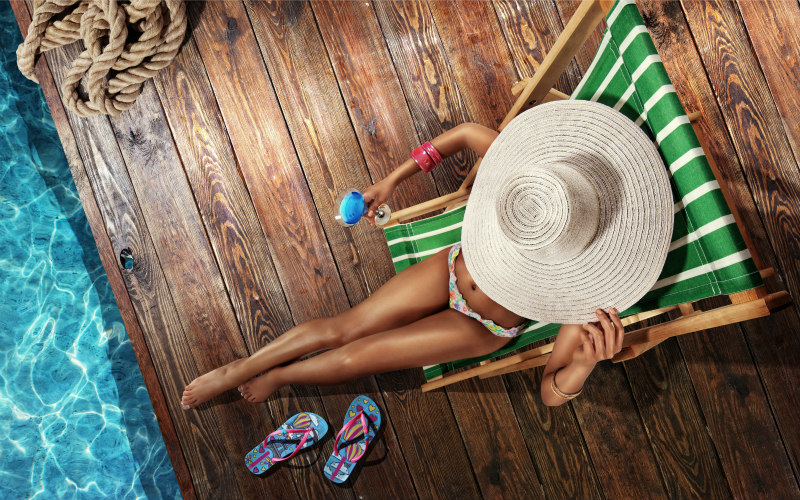 Love Island has exploded onto our screens this summer. People have become addicted to watching fake tanned, beach bodies lounge about all day discussing their love lives for all to criticise
ITV2 has managed to spread the reach of Love Island beyond the typical young audience it might expect. It has become addictive, and many of us are wondering how.
Reality TV Shows are commonplace on TV these days, so for ITV2 to truly stand out, it's the Love Island brand which they must focus on. They have steamed ahead of staple reality show Big Brother, putting Love Island nearly 1.2million views ahead of the original reality TV giant. To use common Love Island language, Channel 5 has put "all its eggs in one basket", and is now being "totally mugged off" by ITV2.
When you think of 'Love Island', you picture a bunch of young, good looking singletons crammed together for 7 weeks, in a bid to find…love?! The frankly ludicrous conversations between the cast is what sets the premise for Love Island's branding. Phrases such as "stick it on her" or being a "total melt" has seeped into 'normal conversation' thanks to Love Island's one hour TV slot every-night. Emblazoned on the walls of the Villa in the now very recognisable Love Island font, and hash-tagged all over twitter, these phrases are what set Love Island apart from the usual Reality TV Show formula. It provides a fun and light-hearted approach to millennial conversation, whilst simultaneously being the most guilty of pleasures at 2100 every night!
Our twitter feeds have been ambushed with the hashtag #LoveIsland, and debates on whether Johnny is a #Snake or if Amber (a rather loud young lady who finds it far too easy to fall in "love") will have any paper left after declaring at one stage or another that everyone is her "type on paper". Social Media has become a powerful form of advertisement for ITV2, and the use of catch phrases and hashtags has made it easy for them to reach all types of demographics. The editors search hours of footage to find the phrases which they wish to promote as being part of their brand. The producers have been clever in encouraging these phrases to be used as often as possible by both contestants, and consequently, viewers. The introduction of a fully immersive smart phone app continues this trend, allowing viewers to be completely involved with the #LoveIsland brand. This engagement has created a pressure on the public to keep up to date with all things Love Island. Not only does the app and Twitter push you to follow the goings on of the Island, but 'Love Island Aftersun' encourages you to find out even more about what goes on in the villa. The Love Island brand is a constantly updating and changing environment, that if you don't keep up you may be "dumped" from the Island - #devo.
The twists and turns of the Villa coupled with the outrageous outbursts of some "aggy" individuals is what makes the Love Island brand such good TV, and so far it's got us all #grafting to keep up with the language, the gossip and the drama.
And to quote the now famous hairdresser from Romford "But I mean, at the end of the day, it is what it is, you know what I mean?" #profound #notreally
This article was written by Caroline Pigott, with great assistance from young and 'hip' members of the Intellectual Property team, and avid Love Island fans. For more information on Intellectual Property, call Caroline on 0131 225 8705 or email cpigott@thorntons-law.co.uk.
See all Intellectual Property articles