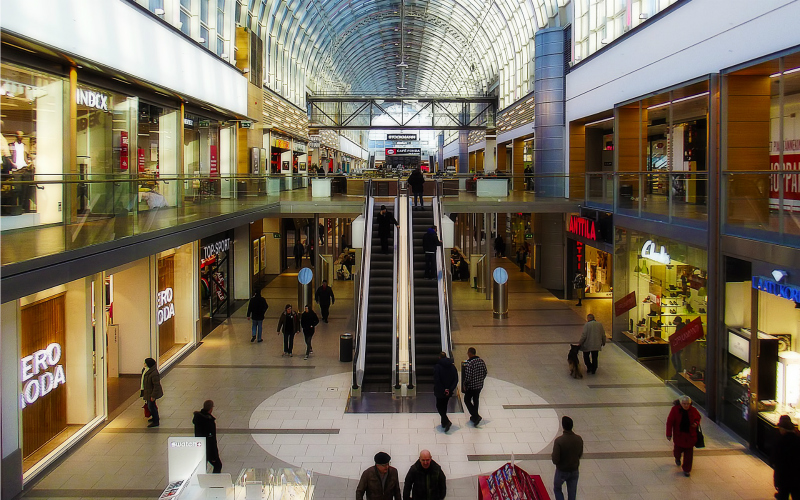 Undoubtedly, the Coronavirus pandemic has had a considerable impact on consumer behaviour, with many turning far more to online shopping following the implementation of lockdown measures and government ordered closures of non-essential shops on 23 March. 
Online retailers have seen a 22% boost in sales in the first week of April compared to the same time last year, with some struggling to cope with the increase in digital traffic.  Some retailers have had to turn unregistered visitors away, whilst Amazon has benefited from $11,000 of sales every second, it has been reported.  
Business may be booming for some, but the retail sector at large has been hit hard by the outbreak.  March saw the worst decline in UK retail sales on record, with fashion sales suffering the most.  A number of well known High Street brands, including Warehouse, Oasis, Debenhams and Cath Kidston have already announced that they are heading into administration.  New Look has suspended payments to suppliers indefinitely and many more are facing issues with suppliers and warehouse capacities.  
The High Street was already suffering from a decline in sales due to increasing competition from online retail and changes in purchasing behaviour. 
Government support like the job retention scheme, business rates holidays and protection from commercial eviction has been welcomed as a short term solution to manage cashflow, effectively offering retailers payment holidays on operating costs for the next few months. 
However, the schemes are far from perfect and there has been criticism that funds through the business interruption loan scheme are not reaching retailers quickly enough. 
Whilst the government's package of support may be an effective short term solution, there are fears that if the global lockdown continues long term more retailers will run out of cash.
Alvarez and Marsal (A&M) have reported that every major non-food retailer is now operating in a negative cashflow, forecasting that over half of major UK retailers could run out of cash within 6 months if coronavirus continues.
High Street firms are being challenged to adapt their services to facilitate online sales and stay relevant.  Some retailers have moved to selling online for the first time, and others are offering a virtual shopping experience through video calls with customer service representatives.  Meanwhile they must safeguard the protection of their employees and adhere to social distancing measures.
It will be interesting to see how consumer behaviours will react when lockdown measures are lifted. 
In a statement Managing Director and Head of Retail, Europe at A&M said: "It has already become clear that the high street will take on a very different form once the pandemic is over.  Weaker players will, unfortunately, cease to exist, leaving behind a smaller but more resilient sector comprising operators that acted fast.  The survivors will benefit from strong trust in their brands, underpinned by fewer experiential stores that drive customer engagement and multi-channel sales."
With lockdown measures confirmed to be extended for at least another three weeks, it is predicted that consumer spending will continue to slow as the nation faces job losses and financial difficulty.
That said, restructuring now has its part to play in preserving underlying retail businesses.  Indications from government are that we can expect to see some revision of insolvency legislation, to allow a "light-touch" administration, perhaps more akin to Chapter 11 in the U.S.A.  These lighter touch administrations would, in theory, allow administrators and restructuring professionals, to leave the businesses firstly, in a state of suspended animation during "lock down", but after lockdown to remain under the control of their boards, with supervision by the administrators, whilst exploring rescue options.  The businesses would effectively be protected from individual creditor pressure until solutions can be found.
Whilst it is likely that some retail businesses will use all the tools available to come through the impact of Covid-19, I do expect that a large number of firms with underlying financial difficulties will unfortunately fail to make it through the pandemic intact, with many more struggling to bounce back once lockdown measures are lifted.  This in turn will have a knock-on effect putting thousands of jobs at risk and impacting supply chains.  The coming months will undoubtedly be a challenging and frightening time for the retail industry, but it is incumbent on restructuring professionals to play their part in minimising the loss of retail to High Street UK.
Insight from Pamela Muir, Insolvency, Restructuring and Corporate Partner at Thorntons. For more information contact Pamela on 03330 430350 or email pmuir@thorntons-law.co.uk