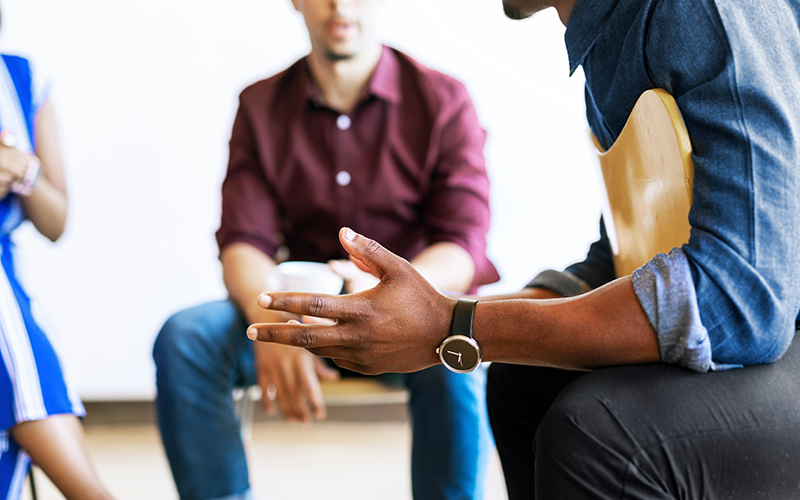 Mental Health Awareness Week 9-15 May, this year's theme is 'Loneliness'
Hosted by the Mental Health Foundation, Mental Health Awareness Week takes place from the 9th to the 15th of May 2022. This year they have picked 'Loneliness' as their theme. Loneliness affects millions of people in the UK every year and it is a key indicator of poor mental health.
The Mental Health Foundation says that "Loneliness is affecting more and more of us in the UK and has had a huge impact on our physical and mental health during the pandemic. Our connection to other people and our community is fundamental to protecting our mental health and we need to find better ways of tackling the epidemic of loneliness."
According to the Foundation's Mental Health in the Pandemic study that was carried out (in conjunction with the University of Cambridge, De Montfort University, Swansea University, the University of Strathclyde and Queen's University Belfast), during the lockdowns, they found that loneliness was almost three times that of pre-pandemic levels.
Advice for Employers - Signs to look out for
It can be easy to miss early warning signs of mental illness in the workplace.
There are 5 common signs that you should look out for:
Long-lasting sadness or irritability;

Extremely high and low moods;

Excessive fear, worry, or anxiety;

Social withdrawal;

Dramatic changes in eating or sleeping habits.
It is important to note that even if you spot one of these signs, it doesn't always suggest that a person has a mental health issue. It could mean an underlying health issue or another thing altogether. Due to the impact of Coronavirus a lot of people are now working from home and the warning signs could be missed entirely as they are not physically in the office, making it more difficult for the employer to detect if there are any issues. If your employees are working from home, effective and frequent communication is important as well as regular check-ins with individuals.
Employers - Duty of Care
Employers have a 'duty of care'. This means they must do all they reasonably can to support their employees' health, safety and wellbeing. This includes:
making sure the working environment is safe;

protecting staff from discrimination;

carrying out risk assessments.
So what can Employers do?
Due to the difficulty in diagnosing mental health issues and the perceived stigma attached, individuals can feel like they can't come forward with issues. Mental health concerns often go unrecognised and unaddressed, leading to bigger problems for the organisation and the employee. So what can an employer do? The Health and Safety Executive (HSE) advises the following on how employers can support people with mental health conditions:
Produce, implement and communicate a mental health at work plan that promotes good mental health of all employees and outlines the support available for those who may need it;

Develop mental health awareness among employees by making information, tools and support accessible;

Encourage open conversations about mental health and the support available when employees are struggling, during the recruitment process and at regular intervals throughout employment, offer appropriate workplace adjustments to employees who require them;

Provide employees with good working conditions and ensure they have a healthy work life balance and opportunities for development;

Promote effective people management to ensure all employees have a regular conversation about their health and wellbeing with their line manager, supervisor or organisational leader and train and support line managers and supervisors in effective management practices;

Routinely monitor employee mental health and wellbeing by understanding available data, talking to employees, and understanding risk factors.
Employers can take additional measures to make sure that their employees feel cared for and supported, and so implementing an employee wellbeing service may be an appropriate option here. A wellbeing programme will show that you are committed to caring for your people and giving them the support they need to be happy and healthy at work.
The Mental Health Foundation - Mental Health Awareness Week
You too can get involved with the Loneliness campaign in a variety of ways for example, by wearing a green ribbon, participating in a 'Wear it Green Day' or taking part in 80 miles in May challenge. Take a look at their page for further information.
https://www.mentalhealth.org.uk/campaigns/mental-health-awareness-week
For more information or assistance please contact Noele McClelland in Thorntons specialist Employment Law team on 03330 430350.