Posted on Feb 13, 2015 in Family Law by Amanda Wilson
---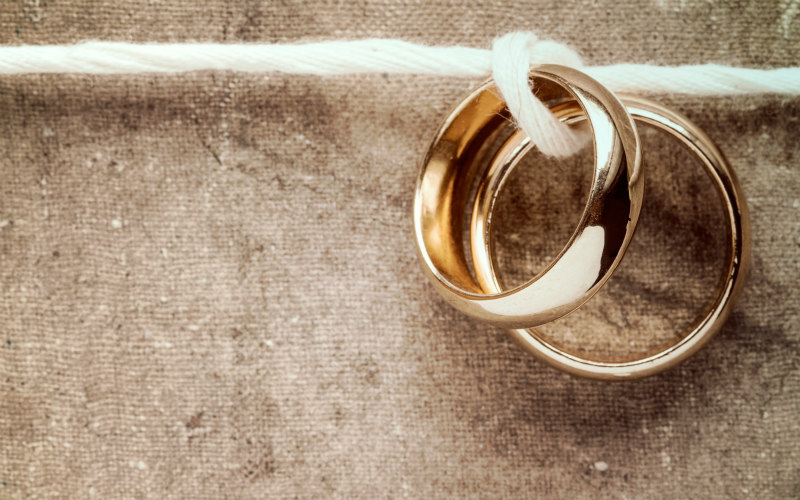 With Valentines day just around the corner, Family Law Associate Amanda Wilson looks at the key to a happy marriage and some of the more practical aspects of entering into a new relationship.
Whether you love it or hate it, it appears there is no escaping Valentine's day. For many couples, it's just another day and the most they might stretch to is an exchange of cards (perhaps after a less than subtle reminder!). However, for others, expectations will be running high, with some hoping for extravagant gifts or possibly even a marriage proposal. Many will not be disappointed and will say "yes" tomorrow and with that in mind, I have been thinking a lot about marriage and in particular, how to make it work.
This week, I enjoyed reading that Dale and Alice Rockey were named "America's Longest Married Couple" by the Worldwide Marriage Encounter (WWME). The couple, from Oalthe, Kansas, are both 99 years old and have been married for 81 years. They met when they were teenagers and married in a small Nebraska town on 29 December 1933. Whilst being presented with their award, the couple revealed their secrets to a long and happy marriage. Apparently "enjoying each other" and saying "I love you" regularly, and meaning it, are key to marital bliss.
Following that theme, Will Smith was interviewed earlier in the week and spoke about his marriage to Jada Pinkett Smith. The couple have been married since 1997 and when asked what he considered the key to a happy marriage, he answered: "For us, at the end of the day, it comes down to you either want what's best for the other person or you don't. At the core of it for us is friendship. It's like, 'That's my best friend'."
As a family lawyer, I am used to hearing people's reasons for why a marriage hasn't worked, so it was touching to read about these success stories. It also made me wonder what other people's tricks for a long and happy marriage are. So I decided to ask my family, friends and even colleagues for their input.
Here is a list of what they consider to be the keys to a happy marriage:
1. You need to be friends with your other half, first and foremost;
2. You need to have mutual respect for each other;
3. You should never take each other for granted;
4. You need to be secure enough in the relationship to give each other space;
5. You need to be considerate of each other;
6. You have to be willing to compromise;
7. Don't sweat the small stuff (save the arguments for the big stuff!);
8. Children – they give you something to moan about, reflect upon and enjoy;
9. Teamwork/sharing responsibilities;
10. Supporting each other's goals/aspirations;
11. Sharing good times together and making time for each other;
12. Physical attraction to each other.
So for those who do get engaged over the weekend, once the celebrations have subsided and the wedding preparations begin, hopefully these tips will be helpful to ensure a long and happy marriage together.
There are of course some more practical issues to keep in mind too. We understand that at the start of a relationship or ahead of wedding preparations issues such as property ownership, updating wills or protecting any pre-marital assets might not be at the top of your 'to do list', however they are areas which we would encourage you to seek advice upon sooner rather than later, as leaving them to a later date or not dealing with them at all can be more complicated and costly in the longterm. I would be happy to talk through any such issues and answer any queries arising from this.
Amanda Wilson is a specialist Family Law Solicitor. If you are seeking advise from a Family Law Solicitor either related to this article or any other Family Law matter please contact Amanda WIlson on 01382 229111, email awilson@thorntons-law.co.uk or alternatively contact any member of our Family Law team.
Stay updated
Receive the latest news, legal updates and event information straight to your inbox
Stay Updated
See all Family Law articles