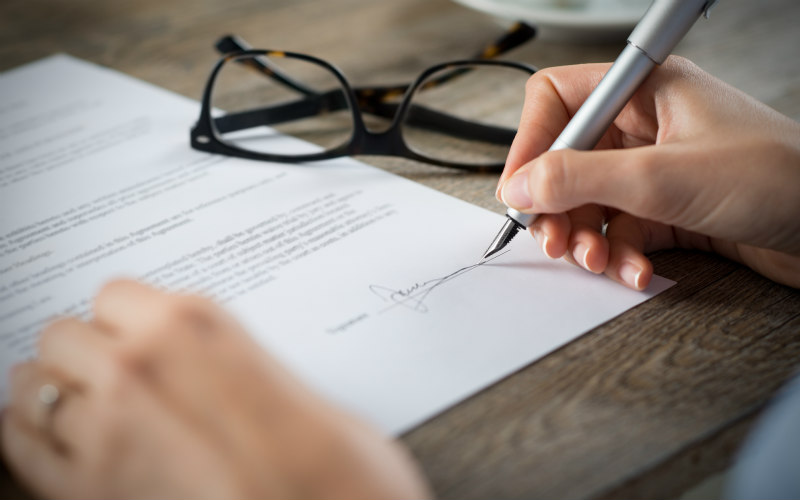 The Paralympics last month not only highlighted superhuman efforts by a huge number of people living with a wide range of disabilities, but in listening to the backgrounds of just a small cross section of the Paralympic athletes, it made it clear that life is very unpredictable. Is there anything that I can do to cover against the unpredictable nature of life?
Grant a Power of Attorney. Most of us take out insurance of some kind to cover against damage to our possessions, but sometimes forget, or are unaware that we can put a Power of Attorney in place to cover against the possibility of something happening to us (such as dementia, head injuries or strokes) that means that we are unable to make decisions for ourselves in the future.
What is a Power of Attorney?
A Power of Attorney is a legal document that allows you to appoint someone to deal with your affairs and make decisions on your behalf. It lets you choose a person (or people) you trust to act for you, at times when you cannot do things for yourself either due to physical or mental infirmity.
There are two different types of Power of Attorney: a Continuing Power of Attorney which covers decisions about your finances and property and a Welfare Power of Attorney which deals with decisions about your health and welfare. It should be noted that your Welfare Attorney will only be able to make decisions about your health and welfare should you be unable to make these decisions yourself.
You can choose to grant either type of Power of Attorney in separate documents but commonly both types are included in the one document. There is considerable flexibility in that you can appoint the same person for both Attorney roles, or you can appoint different people. We recommend that you have more than one Attorney or at least nominate a substitute, in case the Attorney you have appointed becomes unable or unwilling to act.
Can I still deal with my own affairs once I appoint an Attorney?
Yes, the appointment of an Attorney does not mean you give up the authority to manage your own affairs or lose your autonomy. Instead there is simply somebody else authorised by you to deal with your affairs should the need arise.
How easy is it to put a Power of Attorney in place?
Most Powers of Attorney are straightforward to put in place and can be prepared very simply but they should always be prepared by a qualified solicitor who can discuss the document with you and consider your particular circumstances. They can also certify your fitness to grant the Power of Attorney. Before meeting with your solicitor, you should think about what type of Power of Attorney you would like to put in place, who you want to appoint as your attorney or attorneys and who you might appoint if your chosen attorney dies or becomes incapable themselves. You do need to be over the age of 16 and have the mental capacity to make this decision to grant a Power of Attorney.
Who can be my Attorney?
You can choose anyone you wish to be your Attorney, as long as they are over 16 and not bankrupt. It's important to think carefully about who you will appoint. Think about who you trust to make these decisions for you, and also whether the person is reliable and has the skills to carry out the role. Most people will choose a relative or close friend, but you can also ask a professional such as a solicitor. The person must also be willing and able to carry out the role. If you are appointing more than one person to act jointly as Attorneys you should consider how these people interact - would they be able to work together or is there potential for dispute? You should try to appoint people who can discuss amicably together matters and agree on the best course of action.
When should I grant my Power of Attorney?
The sooner the better. If you haven't signed a Power of Attorney and subsequently become unable to make your own decisions then it is highly likely that someone will have to apply to the Sheriff Court for a Guardianship Order. The Sheriff will decide whether you need a Guardian and whether the person applying is suitable. The powers granted under a Guardianship Order may be far more restrictive than what you can grant yourself under a Power of Attorney, which can hamper what can be done to look after you. There are also strict duties about keeping paperwork and reporting to governmental authorities imposed on Guardians. If you become unwell or are involved in an accident the last thing any family wants to do is become involved in a long drawn out and a highly costly guardianship process.
Graham Lambert is a Senior Solicitor in our Private Client Team. To find out more about Powers of Attorney please contact Graham on 01738 621212 or email glambert@thorntons-law.co.uk or contact any member of the Private Client Team