Posted on Jan 04, 2019 in Employment by Karen Farrell
---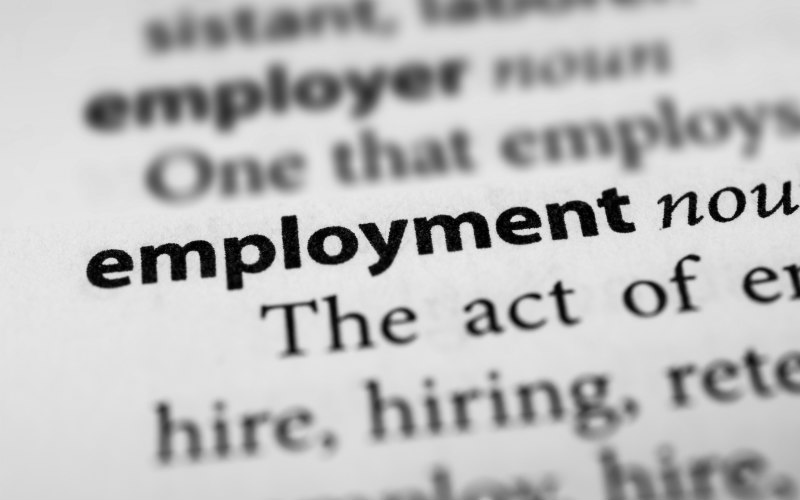 Building upon its response to the Taylor Review in February 2018 and the consultations which were launched at that time, the government published  the "Good Work Plan" in December. In addition to reporting on the progress of the issues raised in the consultation, this proposes a series of changes to employment law. While, at this stage, the majority of the proposals are, with a few exceptions, just that employers should consider whether there are steps which can be taken to prepare for some of the changes which are likely to come.  
The proposals revolve around 3 main themes; fair and decent work, clarity for employers and workers and fairer enforcement, a summary of which has been set out below. Although many of the changes are not intended to take effect until 2020, on 6 April 2019, the right to an itemised payslip will come into effect for all workers (and not limited to employees) and as such, employers should consider whether HR processes need to be amended or implemented to accommodate this.
Fair and decent work
One of the government proposals was for employees to have the right to request a more stable contract of employment after 26 weeks' service and for employers to consider such requests in a similar way to a flexible working request. Employers should consider whether the contracts of employment for employees who are currently on a zero hours contract, but who regularly work a particular number of hours, can be updated to guarantee that number of hours per week. 
While currently, there are a number of areas of employment law which disadvantage agency workers in particular, some of the reforms seek to address these. Currently, a gap of one week in employment can break continuity, which can make it difficult for casual workers to accrue employment rights. However, legislation is intended to take effect on 6 April 2020 to extends this period to 4 weeks. From the same date, the introduction of The Agency Workers (Amendment) Regulations 2018 will result in agency workers having the right to pay parity after 12 weeks which will prevent the current situation where employers are able to avoid doing so where the worker's employment contract gives a right to pay between assignments, known as the Swedish Derogation. Consequently, employers may give some thought to providing pay parity from the outset.
Other proposals under this heading include legislating to prevent employers from making deductions from staff tips.
Clarity for employers and workers
A hot topic of 2018 was the issue of employment status and the difficulty in clarifying this. Despite the proposals of the Taylor Review to make the definition of "worker" clearer and to place more emphasis on control when defining the relationship between an employer and "dependant contractor", the government's strategy remains unclear. While it has confirmed that it would legislate to improve the clarity of the employment status tests, no detail about how to provide this clarity has been given. There has however been a proposal to streamline the employment status tests for employment and tax purposes in order that employers avoid misclassifying employees and/or workers as self employed and there has been mention of the development of the online tool which individuals can use to clarify their employment status. This will no doubt be an area of further development in 2019.  
From 6 April 2020, the introduction of The Employment Rights (Employment Particulars and Paid Annual Leave) (Amendment) Regulations 2018 will impose further obligations on employers in relation to providing written statements of terms of employment. The legislation will also amend the reference period for calculating holiday pay from 12 weeks to 52 weeks.  From, or prior to, the first day of employment, employers will require to provide written statement of the terms of employment to all workers, rather than only employees. This should include information relating to the time period which a job is expected to last, notice periods, eligibility for leave, sick leave and pay, probationary periods, salary and benefits and days and hours of work. It would be good practise for employers to provide this information at the point where an offer of employment is made and by putting in place appropriate measures for this now, employers will limit the opportunity for any disputes to arise.  
Fairer enforcement
Employment tribunals have had the power to penalise employers who do not pay tribunal awards since 6 April 2016. However, from 18 December 2018, tribunals now have the power to publish the names of employers who do not pay tribunal awards and this will likely serve as a further incentive to employers to comply with tribunal orders. Additionally, proposals have been made to increase the current maximum penalty of £5,000 for an aggravated breach of employment law to £20,000 and for the introduction of legislation to enable sanctions to be given to employers who repeatedly breach the same issue.
A number of state enforcement mechanisms have been proposed, to be overseen by a new single state enforcement agency in 2019 with increased powers and resources. By replacing the 4 main bodies which currently enforce employment rights with a new single labour market enforcement agency, it is hoped that vulnerable workers will have greater awareness of, and access to, their rights, with support for businesses to comply. Although one of the recommendations of the Taylor Review was for holiday payment enforcement to be the government's responsibility, rather than HMRC, the Good Work Plan proposals limit this responsibility to vulnerable workers, with no definition of "vulnerable" or information about which body will be responsible for enforcement.  In terms of sick pay, however, the proposals include reforming statutory sick pay and considering whether a review of the HMRC's dispute process is required. 
Although currently undefined as to how it will be achieved, other proposals include simplifying the process of an Tribunal claim and guiding the user through each stage.
While the above demonstrates a range of proposals have been put forwards, it remains to be seen how many of these will be formally adopted in legislation. With the added impact of the UK being due to leave the EU on 29 March, 2019 is looking set to be just as eventful as 2018.
Services associated with this entry
Stay updated
Receive the latest news, legal updates and event information straight to your inbox
Stay Updated
See all Employment articles