Posted on Oct 30, 2017 in Family Law by Amanda Wilson
---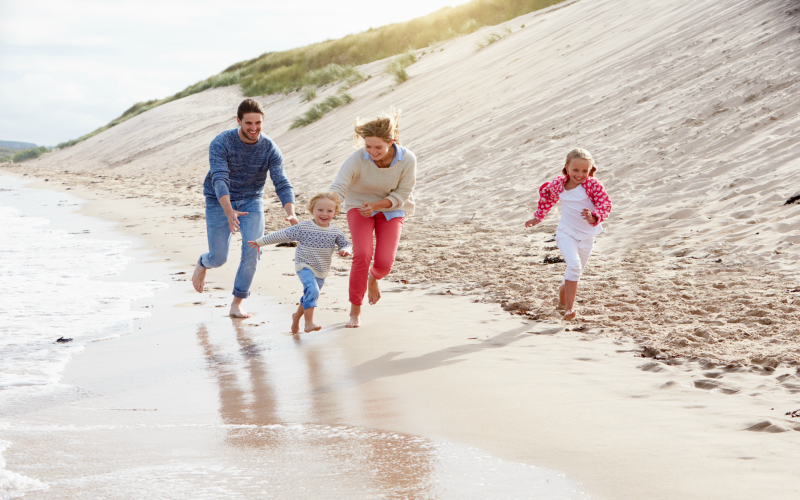 News this week has highlighted that following a recent Freedom of Information Request, nearly 90% of NHS clinical commissioning groups (CCGs) in England fail to offer the recommended three cycles of IVF treatment to couples trying to conceive.
The National Institute for Health and Care Excellence (NICE) issued guidelines in 2004 stating women under 40 who have failed to get pregnant after two years of trying should be offered three full cycles of IVF on the NHS. However, the recommendations are not binding and it is up to local NHS providers to decide what to offer.
This has created a postcode lottery for couples in England who are looking to start a family. Some NHS CCGs do not offer IVF at all now. Others have drastically restricted the eligibility criteria.
Surrogacy in the UK: Setting the scene
It is perhaps not surprising then that more couples are now considering turning to surrogacy as an alternative to IVF. It has been reported that the number of applications to court for a Parental Order (the order needed to formalise a surrogacy arrangement) is increasing, with 241 applications in 2014/15 compared to 138 in 2011/12.
Surrogacy has also attracted media recently, with reports suggesting that celebrity couple Kim Kardashian and Kanye West have appointed a surrogate mother to assist them in having their third child.
So as surrogacy becomes a more viable option for those struggling to conceive, it is crucial for those contemplating this to understand the legal framework for surrogacy in the UK.
Types of Surrogacy
There are two forms of surrogacy:
In traditional surrogacy, the surrogate mother's egg is used, making her the genetic mother
In gestational surrogacy, the egg is provided by the intended mother or a donor, where the egg is fertilised through IVF and then placed inside the surrogate mother.
Is Surrogacy Legal in the UK?
Whilst surrogacy itself is not illegal in the UK, commercial surrogacy is. Therefore it is illegal to pay someone to act as a surrogate, although payment of reasonable expenses is allowed.
However, despite surrogacy being legal, surrogacy agreements are not legally enforceable and are therefore built on trust between the surrogate mother and the intended parents.
What is a Surrogacy Agreement?
Although a surrogacy agreement will never be enforceable through the courts, it can still be sensible to have one prepared. This is entered into between the surrogate mother and the intended parents. It can set out practical matters, such as detailing the reasonable expenses which will be paid to the surrogate mother and whether she will play any role in the child's life after the birth. It can also set out the role of the intended parents during pregnancy, for example whether they will attend hospital appointments, scans. It can outline exactly what expenses will be paid to the surrogate, to avoid any ambiguity.
Who is legally classed as the parent?
Unlike in some other countries, in the UK, the surrogate mother will be recognised as the child's legal parent until such time as the court grants a Parental Order, which transfers parental rights and responsibilities to the intended parents. At the same time, the surrogate mother's parental rights are extinguished. If she is married or in a civil partnership at the time, then her spouse/partner will also be treated as the parent until the Parental Order is granted.
A Parental Order must be applied for within six months of the child's birth and the surrogate mother must provide her consent. Her consent cannot be provided within the first six weeks following the birth of the child. She cannot be forced to give her consent and she is free to withdraw her consent at any time, prior to the Parental Order being granted by the court.
Unlike in adoption cases, it is not currently possible for a single person to apply for a Parental Order. Couples who are married, civil partners or living in an "enduring family relationship" can apply and this includes same sex couples. Both applicants must be over 18 and at least one of them must be domiciled in the UK.
What if the surrogate is based overseas?
Many couples choose to use an overseas surrogate and this is not without its own set of complications. Whilst in some countries, the intended parents will legally be recognised as the parents, simply by the surrogate mother naming them on the child's birth certificate, that is not the case in the UK. If the parents intend to bring the child home to the UK, then the Parental Order must still be applied for. Practical problems can arise where the parents have not kept contact details for the surrogate mother, making it difficult to trace her to obtain her consent.
Another significant hurdle will be physically bringing the child into the country, and specialist immigration advice will be necessary, in order for the parents to obtain the relevant visa for the child.
Take Legal Advice
It is clear that surrogate mothers can, and do, play an important and significant role for many couples who are unable to conceive or have been refused IVF treatment. They might feel that it is their last resort and emotions will often be running high, having undergone months or years of uncertainty. Similarly, for the surrogate mother, she will ultimately be faced with the major decision of whether she can follow through on her commitment and hand the child over after nine months of carrying him/her. Before embarking upon this route, it is important for all involved to take specialist legal advice from the outset, to hopefully avoid any unpleasant surprises at a later stage.
More help and support for those considering surrogacy can be found here: www.surrogacyuk.org
Amanda Wilson is a specialist Family Law solicitor. If you have been affected by these issues, or would like further advice, please call Amanda on 01382 229111 or email awilson@thorntons-law.co.uk, alternatively contact a member our Family Law team.
Stay updated
Receive the latest news, legal updates and event information straight to your inbox
Stay Updated
See all Family Law articles