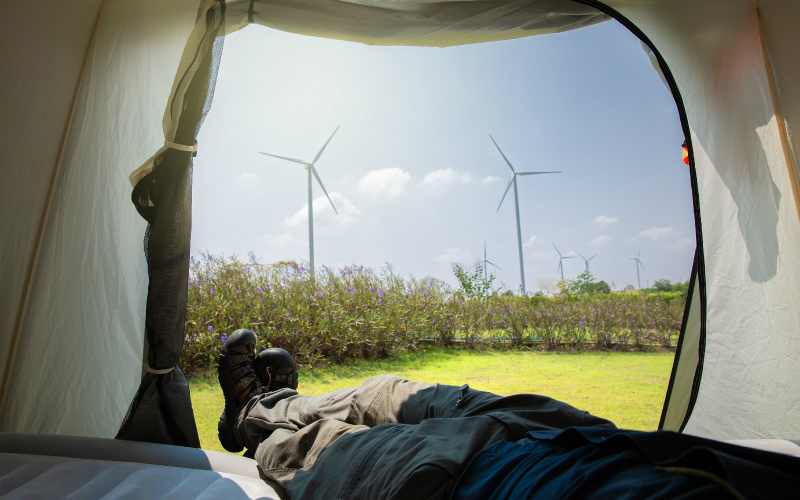 During these unprecedented times I think there is something we can all agree on, Scotland is a beautiful country. And while our usual trips to the sun drenched beaches of the Mediterranean might be on hold, it seems that the "Staycation" is here to stay. So, as we pack our tents and campervans and make our merry way along winding country lanes, do we have to give any thought to the law?
The Land Reform (Scotland) Act 2003 effectively opened up Scotland to those wanting to take in the beauty of its rural landscape introducing what is colloquially known as "Right to Roam". However, it is a common misconception that Scotland's Right to Roam laws allow members of the public to wonder anywhere at anytime.
So what is excluded? Well, there is no Right to Roam over the garden and/or areas of land attached to a house, farmyards, quarries, railway property and airfields. Likewise, fields with crops should be navigated round the periphery. In addition, the Scottish Outdoor Access Code provides guidance on how to exercise the Right to Roam in the most respectful way to the environment and others.
There is another important exception. With "Staycations" upon us, we are no longer the rambler with tent and sleeping bag strapped to our back. We are the intrepid motorised adventurer, be it by family car, 4 x4, campervan or caravan. However, the Right to Roam does not apply to motorised activities, the only exception being the use of a vehicle or vessel by those living with a disability in order to access their Right to Roam.  In fact, it is an offence under the Road Traffic Act 1988 to drive a motor vehicle without lawful authority on land of any description (not forming part of a road), or a footpath or bridleway except in an emergency.
It should be pointed out that the Right to Roam is separate from existing public rights of way which are usually created when a defined route connects two public places and has been used for 20 years or more without challenge. Such public rights of way are created under common law rather than by Act of Parliament and therefore it does not follow that the same limitations regarding the use of motorised vehicles extends to them. Overall, it is usually best advice to assume you cannot take vehicular access unless it is authorised by the landowner, by verbal agreement or signage, for example, many of the National Parks have set areas for overnight use by caravans, campervans and motorhomes.
For the most part, Landowners and those wishing to exercise their Right to Roam have little conflict. However, sadly not everyone behaves according to the rules. If you are a landowner, what can you do to prevent motorised access on your land and overnight parking? The Scottish Outdoor Access Code permits signage to be erected. The wording of any such signage needs to be carefully considered as it cannot be deemed to discourage the Right to Roam in general. If more teeth are needed, then an application to the court can be made for the grant of an interdict to stop the relevant behaviour however interdicts are used against a particular individual rather than the public in general. Of course, the matter could also be considered a criminal offence as noted above.
If you would like further advice on any of the points raised in this article, please do not hesitate to contact Thorntons.