Posted on Dec 05, 2018 in Employment by Chris Phillips
---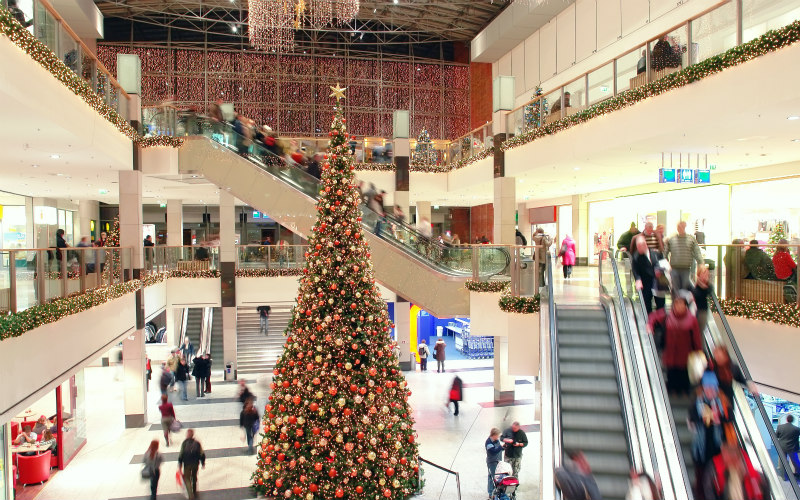 A career in retail on the UK's high streets seems a pretty hazardous affair at the moment. 
According to a recent study carried out by the BBC, since January 2018 about 40,000 jobs have been affected as a result of market fluctuations and the collapse of some well known brands like Maplin and Toys R Us.  20,000 retail workers are estimated to have been made redundant so far in 2018 and given further closures and downsizing of businesses like Evans Cycles, Debenhams, House of Fraser and Homebase, the trend is set to continue in the months to come with thousands more jobs likely to be at risk.
There are many reasons for this but the one many blame is the change in our shopping habits.  Anyone comparing high street prices on Christmas gifts with the online equivalent can see why.  Indeed, many will browse quite happily in store but pick up the same items at a better price once they get home or even on their smartphone before they get back.
All of this means uncertainty for many of our 3 million shop workers, many of whom are not well paid and feel compelled to work long hours to keep their heads above water.  Figures suggest that in fact, UK retail workers work amongst the longest hours in Europe.
According to *Eurostat, on average, full-time employees in the EU work 40.3 hour weekly. The week is longest in the UK and shortest in Denmark. On average, full-timers here spend 42.3 hours a week at work, followed by Cypriots (41.7), Austrians (41.4) and Greeks (41.2).  As Christmas approaches, shop workers on our high streets will be bracing themselves for hours well above that average. However, despite this challenging market, shop workers are given important protection against excessive hours. 
In the UK, the law regulating hours is in the Working Time Regulations 1998 (WTR). The definition of 'worker' in these Regulations is wide and includes employees, temporary workers and freelancers, but not the self-employed.  This last exclusion is controversial, given recent cases concerning those in the so called "gig economy". So spare a thought for some of those delivering on line Christmas bargains to your doorstep this year.
The WTR sets out entitlements to minimum rest breaks and maximum working hours as well as paid holidays. Most importantly, they stipulate employers should take all reasonable steps to protect workers' health and safety by ensuring that they are not working too many hours and are getting adequate time off.
Each worker's average working time (including overtime) shouldn't exceed 48 hours per week in any 17 week period. This long reference period as its known, allows for seasonal fluctuations typical for shop workers. An "opt-out" agreement is possible but it has to be freely given and if well-drafted, should inform the worker of their right to withdraw consent if they wish. Even with an opt out, you can't be required to work excessive hours if this creates a risk to health and safety. Variations can also be agreed collectively through a recognised union or by way of a Workforce Agreement. 
The Regulations are designed to ensure 11 hours uninterrupted rest per day; 24 hours uninterrupted rest per week (or 48 hours uninterrupted rest per fortnight) and a rest break of 20 minutes when working more than six hours per day.
Some workers may need to work through rest periods, including some in retail - when they can't take daily or weekly rest periods between the end of one shift and the start of the next, or where shops are busy at certain times of the year. However, these special categories of worker should always get equivalent compensatory rest.
Employers need to remember the bigger picture, so that any opt out or other agreed variation is considered alongside a suitable risk assessment.  If workers struggle with workload or excessive hours, they are more likely to request time off or go off sick. A healthy balance between work and home life will have more a positive long term impact on productivity and general well-being.
Retail remains a key part of the UK economy and the health and wellbeing of those working on our high streets is very important.  Behind every shop worker is likely to be a family being supported.  Equally, the overwhelming majority of employers will be working hard too behind the scenes and on the sales floor, to provide a safe and supportive environment as well as a positive shopping experience.
If you need advice on your obligations as an employer to regulate working hours managing absence or on any other aspect of employment law, contact a member of the employment team, please click here.
*The organisation which gathers and collates statistics on behalf of EU institutions
Stay updated
Receive the latest news, legal updates and event information straight to your inbox
Stay Updated
See all Employment articles