---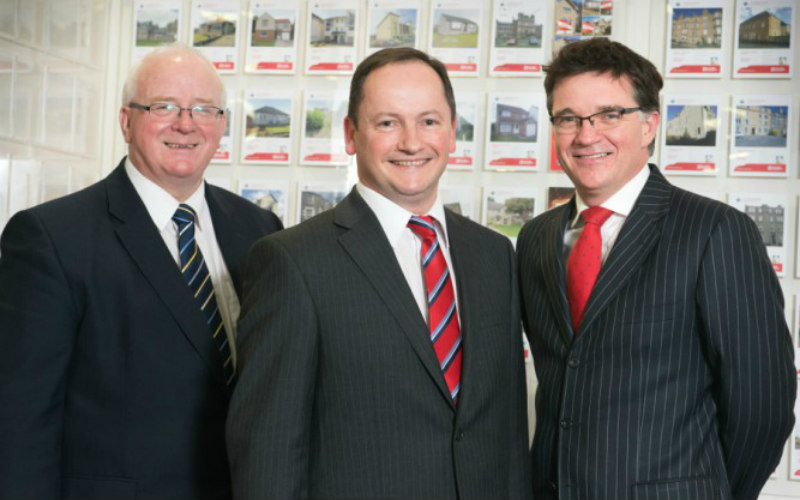 Tayside property expert believes 2014 could be a turning point for the market after years of downturn. A Tayside property expert believes 2014 could be a turning point for the market after years of downturn.
Peter Ryder has expressed his thoughts on the current state of the industry as he begins his new role as managing director at Thorntons Property Services.
He said: "I am really encouraged to see the property market pick up so significantly in the first quarter of 2014. I think we could see a record year in comparison to what we have been dealing with since the market crashed in 2008.
"At Thorntons, there has been a significant increase in sales activity over the last three months compared with the same period last year. The number of properties going Under Offer is up by a third across all our branches which is extremely promising.
"Improved availability of mortgage finance, market confidence and the influence of Help to Buy and other schemes UK wide are also helping to create a more positive market place in general."
Peter will lead Thorntons' estate agency operation and has pledged to maintain the firm's status as the leading property offering in the area.
He has over 25 years' experience in the property industry, and leaves his role as chief executive of Tayside Solicitors' Property Centres (TSPC) to join Thorntons.
He added: "The firm has recently won several significant pieces of business from outwith our traditional heartland of Tayside due entirely to its investment in people and processes.
"The investment that has taken place within Thorntons' estate agency has created an incredibly flexible business unit that can quickly respond to clients' changing needs. The business also has a huge growth potential.
"Thorntons has occupied a dominant position in the Tayside market for over 30 years and my role is to ensure that position is maintained.
"I will also be reviewing the potential opportunities that exist in other geographical areas."
Originally from North Lanarkshire, Peter joined the Royal Bank of Scotland when he left school before moving to Halifax two years later. He spent 20 years with the bank working in various different roles, including branch manager and senior business development manager.
Peter was appointed to TSPC in early 2010 and developed its strategy, managing all aspects of the business. He took on the role of SPC Scotland chairman in July 2013.
Leading a team of 34, Peter will work closely with all parts of Thorntons' estate agency division, which has offices in Dundee, Perth, Forfar and Arbroath.
George Solley, director of property sales at Thorntons, said: "We are delighted to officially welcome Peter to Thorntons. With activity starting to increase in the property market, now is the time to capitalise on this positive change.
"At Thorntons, the service we provide to our clients is our top priority and we will work with Peter over the coming months and years to see how we can improve this further."
Services associated with this entry
Stay updated
Receive the latest news, legal updates and event information straight to your inbox
Stay Updated
See all Firm News articles
See all Property articles