---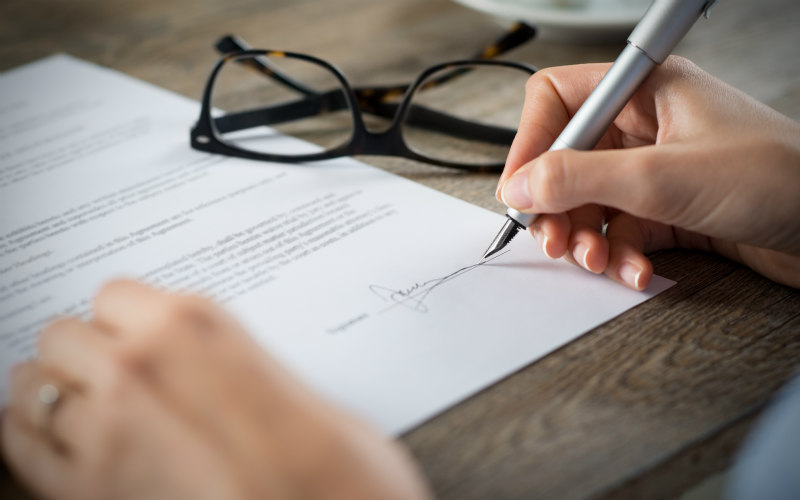 Losing a loved one can be a distressing time and thinking about the practical arrangements are the last thing you want to face.
It is an unfortunate fact that many of us, at some point in time, will find ourselves with the responsibility of dealing with a loved one's estate. As this can be an extremely emotional and difficult time, we have put together our top tips should you find yourself in this position.
Register the death
Before the funeral can be arranged, the death requires to be formally registered. This is done by making an appointment to attend the Local Council's registration office. A list of the contact details for all of the offices in Scotland can be found here.
Such an appointment can only happen when you have the medical certificate relating to the death. Therefore, if a post mortem is required, the death cannot be registered until this has taken place.
If you have them, you should also take the deceased's birth certificate, any marriage or civil partnership certificates, their National Insurance Number, passport, and details of any funds they received from the Department of Work and Pensions (DWP). These documents will also enable you to use the "Tell us once" system with the DWP. This notifies multiple government agencies of the death without you having to contact each department individually.
At your appointment, you will be given an abbreviated death certificate, along with a certificate that enables a cremation/burial to be arranged.
Full death certificates can be obtained for a small fee – we would advise that you purchase at least one full certificate.
Arrange the funeral
One you have registered the death, you can then proceed to arrange the funeral. This can be done using the undertaker of your choice.
The undertaker will require sight of the certificate from the Council relating to the burial/cremation.
If your loved one has arranged their funeral prior to their death, this step should be straightforward.
If your loved one has not advised you of their funeral wishes, you may wish to look out their Will (if they had one), as this may specify their funeral wishes. This can be located using our tips below.
Locate Will (if there is one)
A Will is the document made by the deceased stating how they wish their assets to be distributed after they die. It is therefore important that this is located.
It may be your loved one kept a copy of their Will at home, which will provide details of where the original was held. This will also confirm who the deceased appointed as their Executors – the person(s) responsible for administering the estate.
If you cannot find a copy of a Will in the deceased's house, it would be advisable to contact local firms of solicitors to query if they have the Will. It is likely that the solicitor will only discuss the details of the Will with the person who has been named as Executor.
If the deceased died without having a Will, a solicitor will be required to apply to the court to have an Executor appointed.
Gather information
If you require assistance with dealing with your loved one's assets, you should contact a solicitor to arrange an appointment.
You should then begin to locate information on the assets held at the date of death. Often this information will be found by locating bank statements and other letters in the deceased's home. You should bring details of everything you find to your appointment.
If the deceased owned their home, it is important that the buildings and contents insurer is contacted to enable cover to continue.
The above information is a starting point for dealing with a loved one's estate. Should you find yourself having to administer an estate and requiring assistance, please contact a member of our specialist Private Client team to arrange an appointment.
Stay updated
Receive the latest news, legal updates and event information straight to your inbox
Stay Updated
See all Private Client articles