Posted on Feb 28, 2017 in Family Law by Amanda Wilson
---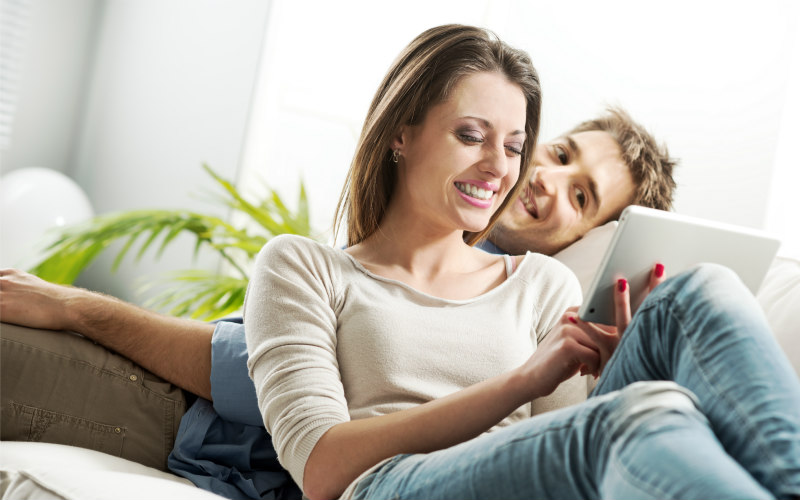 On 8 February 2017, the Supreme Court issued a significant ruling extending the pension rights for cohabiting couples which affects cohabiting couples across the UK.
In the recent case of Denise Brewster, the Supreme Court overturned the decision of the Northern Ireland Local Government Committee in relation to Denise Brewster's claim on her deceased partner's pension.  In this case, Denise Brewster lived with her partner, Lenny McMullan for 10 years and became engaged on Christmas Eve of 2009.  Tragically, Mr McMullan died two days later.  He was employed by Translink  for approximately 15 years. Throughout this period he was a member of and paid into the Local Government Pension Scheme Northern Ireland (NI LGPS). The scheme introduced regulations in April 2009 which provide for a surviving cohabiting partner to become eligible for payment of a survivor's pension.
In order to qualify, the cohabiting partner must meet the following criteria:
1.  At least 2 years cohabitation up to the date of the partner's death. 
2.  A nomination form completed in favour of the surviving cohabiting partner.  If a nomination form was not completed, the claim would fail as there was no trustee discretion to allow for payment in such a case.
After his death, Denise Brewster applied to claim a survivor's pension. Although she satisfied the first requirement, failure to comply with the latter requirement of completing the form nominating her to be a beneficiary, resulted in her claim being refused.
Decision
The case was heard in the Supreme Court which ruled in Denise Brewster's favour. A unanimous decision reached by five judges held the requirement for a nomination form to be completed should be removed from pension schemes. Further, a refusal to pay out was unlawful and incompatible with Article 14 of the European Convention of Human Rights. The decision creates significant implications for other UK public service pension schemes since the vast number of schemes contain the requirement for a nomination form to be completed.  The positions in England and Wales for public pension schemes are administered by the Local Government Pension Scheme (LGPS) 2013 Regulation and similarly in Scotland by the LGPS 2014 Regulation. These schemes recently removed the nomination requirement in those jurisdictions and provide for cohabiting couples to be entitled to a survivor's pension payable immediately after the death of the cohabitant. Since these changes a relatively new, they will still be required to visit past decisions as many cohabitants would have been refused payment of a survivor's pension between 2008 and 2014 by not completing a nomination form.  The decision is likely to have retrospective effect, given the large membership of many public sector schemes, this could apply to a significant number of survivors.
Public Sector Schemes v Private Sector Schemes
As a result of the Supreme Court's decision, it should prompt all major public sector pension schemes across the UK, such as the NHS, teachers and civil service schemes to reconsider every case in which a survivor's pension has been refused solely on the basis that a nomination form was not completed. The impact this will have on public sector schemes is that they will likely remove the nomination requirement. Cohabiting couples should not assume that this decision means a survivor's pension will automatically be payable in all cases. The court judgment eliminates the requirement for a nomination form, but the remaining rules will still apply.
In relation to private sector schemes, the typical approach where there is no marriage or civil partnership is that the trustees will have ultimate discretion on whether or not a survivor's pension should be awarded. Each decision is to be determined on a case by case basis and trustees must determine whether the relationship is similar to a marriage or civil partnership.  Furthermore, it is uncommon for a nomination form to be incorporated in private sector schemes.
Families in the 21st Century
The latest statistical bulletin, Households and Families, published by the Office for National Statistics, highlights that cohabiting couple families in the UK have doubled from 1.5 million in 1996 to 3.3 million families in 2016. This demonstrates that cohabiting couple families continue to be the fastest growing family type in the UK. With more than 6 million people living together, the landmark judgment confers a significant extension of cohabitees' rights in the UK. The Supreme Court's decision bestows the same right for cohabitees to claim a survivor's pension; a right only a married couple could enjoy and reflects society's change in family life in the 21stcentury.
Cohabitation Rights in Scotland
Cohabitants have been afforded Legal Aid protection upon separation/death in Scotland since the Family Law (Scotland) Act 2006 was introduced in May 2016.  This gives cohabitants in Scotland greater protection in law than those elsewhere in the UK.  Whilst the legislation does not put cohabitants on the same footing as a married couple / civil partners – it gives them the right to make a financial claim on separation or the death of their cohabitee (if they died without leaving a will).  There is no automatic right and certain criteria apply before the court would make an award. There are also strict timescales involved; a claim must be made within one year of separation or 6 months of death.
Therefore cohabitants who wish to know their rights, should seek advice from a family law specialist.
If you have any questions about the division of pensions on divorce or any other queries relating to separation or divorce please contact Amanda Wilson or any member of the Family Law team.
Stay updated
Receive the latest news, legal updates and event information straight to your inbox
Stay Updated
See all Family Law articles