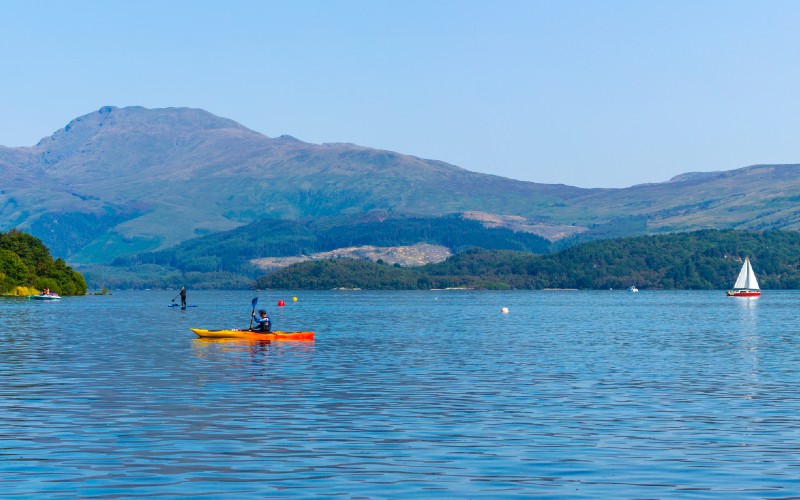 With the extremely hot weather we've seen in the last few weeks, increasing numbers of people have been visiting local beaches, rivers, lochs and reservoirs across Scotland to enjoy the warm days and to cool off. Tragically we continue to read about people getting into difficulties in the water.
Scotland is reported to have the highest rate of accidental drowning of all the UK. In July 2021 seven people across Scotland died from drowning in one weekend alone.  Despite a plan to cut water deaths, the rate of accidental drownings has increased to its highest level since 2015.
What do we know about the Scottish drowning figures?
Men are far more likely to drown than women.

The risk of drowning usually increases with age. The

group most at risk of drowning are men in their 60s.

People who plan to go into the water are not necessarily at higher risk. Almost three times more 

walkers and runners

 drowned than 

swimmers

.
More than half of all accidental drownings happen 

along the coast

 or in 

rivers

. The next riskiest location is 

lochs

.
Drownings are most common in 

July

and most deaths throughout the year occur on 

Saturdays

.
Many of Scotland's lochs, while the water may look harmless, have many hidden dangers. The water can become extremely deep very close to the shore. This combined with the cold waters mean even strong, confident swimmers can drown. One of the biggest risks is cold water shock. The RNLI have released advice on "Beach safety" which includes an important video on what do to if you find yourself struggling in the water. You can find the link to the advice here.
Raising awareness and educating members of the public looks to be one of the clearest ways to reduce accidental drownings in Scotland. Unlike in other parts of the UK, swimming lessons are not statutory. In Scotland primary school lessons are provided on a council by council basis. Forty per cent of children still leave primary education unable to swim. One of the National Water Safety Forum's targets is that "every child should have the opportunity to learn to swim and receive water safety education at primary school". SwimSafe offers a fun and free water safety activity for children.
Injuries at natural beauty spots have been the subject of some litigation in the past. A claimant in England raised an action against a local authority after he sustained serious spinal injuries when he jumped into a lake within a local park. The lake was an extremely popular venue, permitting yachting, sub-aqua diving and other regulated activities. Swimming and diving were not permitted sports. His claim was rejected as his injury had arisen from his own misjudgement attempting to dive in too shallow water. Such a risk had not been a risk giving rise to any duty on the local authority, nor was it a risk from which the local authority would have been expected to protect the claimant. The Scottish courts' decisions have very much mirrored this position on natural hazards.
For further information, contact Stephanie Watson on 0131 297 5988 or swatson@thorntons-law.co.uk. Alternatively, contact the Personal Injury Team on 0800 731 8434 who will be pleased to assist further.