---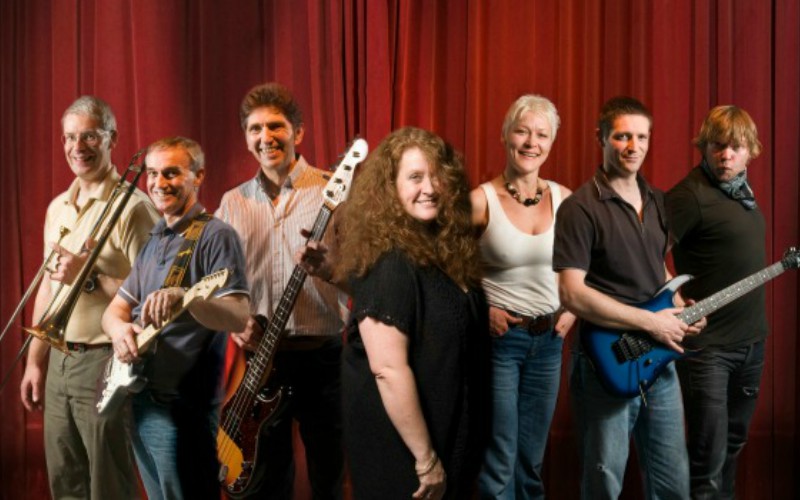 To conclude the Children 1st Dragons' Glen entrepreneurial challenge, Trainees from Thorntons Solicitors are hosting a music-filled fundraiser titled 'Reunion of the Full Tin Tin'.
Dragons' Glen is an annual event where teams from across Scotland pitch for an investment of £500 and mentoring from some of the country's most influential business leaders. Each team then has five months to develop its venture, generate £5,000 or more for Children 1st – and compete to take the title as winner of Dragons' Glen.
A team of trainee solicitors from Thorntons take part in the challenge every year. This year they are utilising the firm's musical talents to round off the business challenge. The Full Tin Tin are a band made up entirely of Thorntons employees and are reuniting for this one-off special gig. Until they split several years ago, The Full Tin Tin raised more than £100,000 for local and national good causes by donating all their performance fees to charity.
Two local bands will be supporting The Full Tin Tin for one night only, namely Ruins of Youth and Rock Bottom.
Margaret Allan, partner at Thorntons and lead signer with The Full Tin Tin, said: "Children 1st is a fantastic charity and we are delighted to show our support once again. Our trainees have worked incredibly hard this year and it's great to see a social event like this rounding off the fundraising.
"The Full Tin Tin band night has always been popular and we hope this summer's event will be a great success."
Reunion of The Full Tin Tin takes place from 7pm in Buskers, 15 Ward Road, Dundee, on Friday 16 June.
Tickets cost £8 each, or 2 tickets for £15, which includes one raffle ticket, all proceeds go direct to the Children 1st charity.
To book tickets contact thorntons11@outlook.com.
Stay updated
Receive the latest news, legal updates and event information straight to your inbox
Stay Updated
See all Firm News articles