---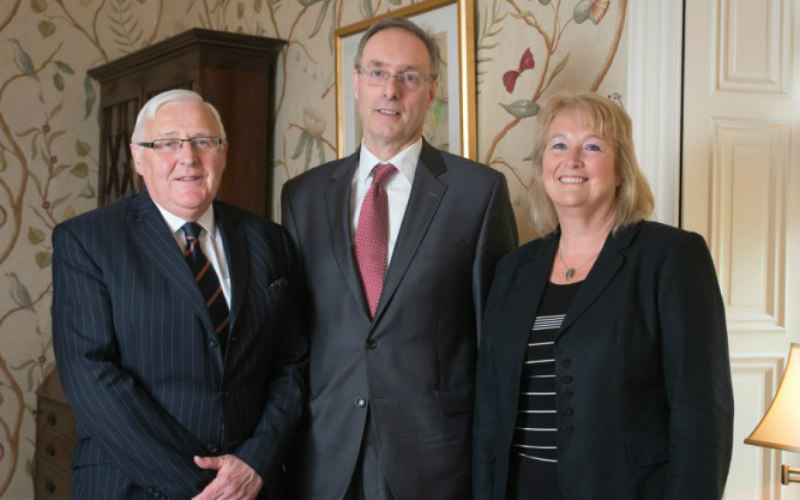 Three major law firms have announced plans to merge and become the largest legal practice in the East of Scotland. Tayside's largest law firm, Thorntons, leading Fife solicitors, Murray Donald, and well-respected Cupar legal firm, Steel Eldridge Stewart, will combine resources later this year.
The move will enhance the firms' current offerings and give the merged firm – to be known as Thorntons – a strong footprint stretching across Angus, Tayside, Perthshire, Fife and Edinburgh.
"This merger is a natural fit for all three businesses as we share a similar vision and have a number of key strategic priorities in common," said Jack Robertson, chairman of Thorntons.
"Thorntons, Murray Donald and Steel Eldridge Stewart are presently committed to providing the highest quality legal services coupled with strong community responsibility and ethical values. Bringing the three firms together will strengthen our position in the market and our full service legal offering will have a positive impact on our clients and the enlarged business.
"The three firms have leading and complementary property, family, private client, agricultural, court and commercial operations and together the new firm will have an even stronger presence in these sectors.
"One of the main reasons this merger makes sense is that all three firms are committed to providing clients with an exceptional, personal service and that will remain our focus."
The new firm will have 40 partners and more than 400 employees, operating from eleven offices and property shops across Tayside, Fife and Edinburgh. The new firm will be one of the largest independent firms in Scotland and one of the largest employers in Tayside and Fife. No jobs will be lost as part of the merger.
John Leith, Senior Partner of Murray Donald, said: "This merger has been in the pipeline for some time. All three firms have a huge amount of respect for each other, and share common values and priorities, including a desire to grow.
"We couldn't be more pleased with the enthusiastic response from partners, employees and clients to our merger."
Hilary Eldridge, Partner of Steel Eldridge Stewart, said: "We are confident the new Thorntons will provide unrivalled strength and depth in the East of Scotland and we will all be working together over the coming months to ensure a smooth transition for clients and staff."
Stay updated
Receive the latest news, legal updates and event information straight to your inbox
Stay Updated
See all Firm News articles