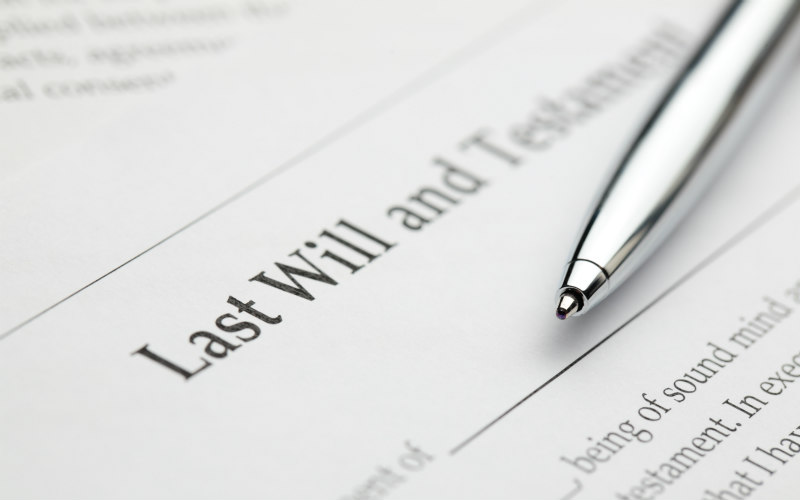 Although these are particularly unprecedented and uncertain times, our key advice regarding Wills and Powers of Attorney remains the same as it was before - it is vitally important that you have these documents in place. 
Having a Will in place will ensure that your estate is dealt with according to your wishes and unnecessary cost, delay and upset can be avoided should you pass away.
A Power of Attorney enables an individual to give other named people the power to act on their behalf. While normally this covers a situation where a person subsequently loses the ability to make decisions due to mental capacity, it can have a much wider use.
A Power of Attorney can allow a person to act on your behalf to carry out day to day tasks such as interacting with public and private organisations like the council or a bank at a time when you are fit but self isolating. This will be especially useful if you are in a vulnerable group so cannot leave your home.
We know that these are scary times and world events may have brought the need to have a Will and/or a Power of Attorney or getting them updated to greater prominence in your mind.
As always, we're here to help.
A number of clients have been in contact because they are worried that the current restrictions on movement and social interaction will hamper their ability to get these important documents in place or up-to-date.
We can reassure everyone that although the current situation does create some logistical hurdles, we have systems in place to ensure that we can help notwithstanding the current situation. We remain well equipped to handle all enquiries from an initial enquiry right through to the signing stage.
If you are looking to either put a new Will or Power of Attorney in place, or if you are looking to update an existing one, you can contact us and one of our dedicated Private Client team will be available to talk you through the process.
Our solicitors are happy to answer any questions or concerns you may have about your current affairs. If you do not have the needed documentation already in place, we can walk you through the steps needed so it is as seamless and hassle free as possible.
The existing restrictions prevent face to face meetings but using technology including virtual meetings, we can discuss your needs, provide advice and then prepare any documents required. We will send you the drafts for approval electronically and then prepare the final versions for you to sign. If you don't have printing facilities at home, we can still arrange for copies to be sent by post.
We know that the current restrictions on movement and social contact create challenges when it comes to signing documents, which is a vital part of a valid Will and Power of Attorney.  The Law Society of Scotland and the Office of the Public Guardian (OPG) have issued new guidance to deal with this situation and refers to the use of video conferencing to help when no witness is physically present. We can talk you through the signing process and make sure it is done correctly.
Our solicitors can in most cases still assist in the witnessing of documentation and sign the required certificates regarding capacity for Powers of Attorney having met you "virtually".
Once you've signed the documentation you can return it to us and we can safely store your Will and arrange for your Power of Attorney to be formally registered with the OPG.
Covid-19 has changed many things in our lives but our Private Client team are dedicated to helping clients whatever the circumstances. If a virtual meeting or electronic approval isn't something you have used before, don't worry we will help you through the process.
For more information on Wills or Powers of Attorney contact any member of our Private Client team on 03330 430150