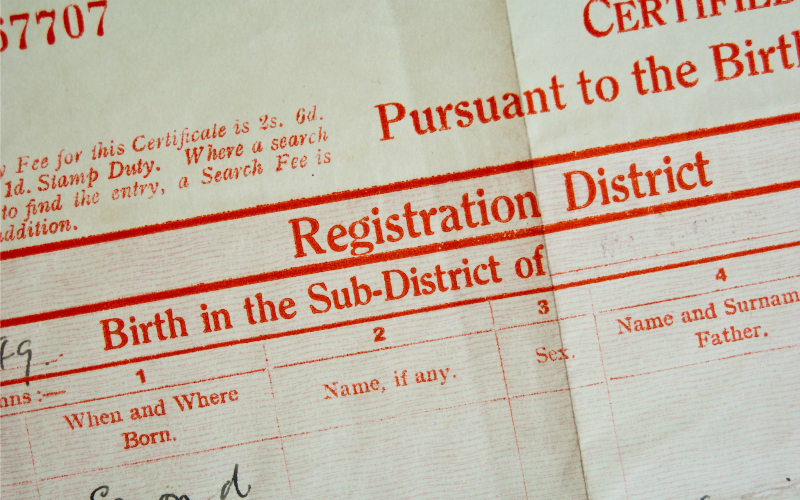 It has recently been reported that a Ms Delphine Boel has taken a case to the Belgian Appeal Court to determine whether she should have the same rights and titles as her father's other children. Her father just happens to be former King of Belgium, Albert II. After a long running paternity dispute, he finally admitted that he was Boel's father. Such disputes, although infrequent, still occur and do not just apply to the rich and titled. Identity and its consequences impinge on us all. In this blog, we look at the process of declarator of paternity and non paternity and why it still matters today.
Assumptions Made
The Law Reform (Parent and Child) (Scotland) Act 1986 presumes that a man shall be the father of a child where:
he was married to the mother at any time in the period beginning with the conception of the child and ending with the birth of the child or,

where that does not apply, both the man and the woman have acknowledged he is the father and he has been named and registered as the father on the child's birth certificate.

This presumption is rebuttable. So when might this arise and how does the law deal with such disputes?
Declarator of Paternity and Declarator of Non-Paternity
It is possible to raise an action either in the Court of Session or the Sheriff Court to ask the court to grant a declarator of paternity. This is an order confirming that the Court finds man X to be the father of child Y. Such an order might be sought as part of an action raised by a man seeking to have contact with a child he believes is his child and have it acknowledged that not only is he the father but is entitled also to ask the court for an order of parental rights and parental responsibilities.  It might similarly be raised by an individual seeking confirmation of their parentage which has been disputed or denied, just as Ms Boel has found.
Advances in DNA testing mean that establishing paternity can be very straightforward. A Court can request an individual, under section 70 of the Law Reform (Miscellaneous Provisions) (Scotland) Act 1990 , to provide a sample of blood or other bodily fluid for analysis and to  consent for the taking of a sample from a child for this purpose. The Court cannot order a person to submit to testing. It is a request but where such a request is refused then the court is able to draw an inference from the refusal or failure in relation to the ongoing court proceedings.
Proceedings can also be raised (or used as a defence) to ask the court to confirm that a man is not the father of a child. This is known as a declarator of non-paternity. Again DNA testing can be used and again an adverse inference can be drawn if there is a refusal to agree to such testing.
The court must be satisfied on the balance of probabilities that such orders of paternity or non-paternity should be granted. The Court will look to draw on other circumstantial evidence together with any adverse inference it may take from the failure to consent or submit to DNA testing if that situation arose. This other evidence may include a chronology of the alleged intimate relationship and if it aligns with the date of birth of the child. The Court may also be presented with such evidence as eye colour which has a basis in genetics or skin tone may even feature. Evidence such as mannerisms or "just a hunch" will not however be enough.
Why It Matters - Parental Rights and Parental Responsibilities
If a father is married to the mother of his child he will have automatic parental rights and parental responsibilities. Provided that an unmarried father jointly registers the birth of his child with the mother, then the unmarried father will benefit from having automatic parental rights and parental responsibilities. If the child's father is not named at all on the child's birth certificate then he will have to seek a declarator of paternity from the court before he can ask the court for such parental rights and responsibilities and those rights and responsibilities will only be granted if the court considers it to be in the best interests of the child to do so. Where a child is not living with both parents then the other parent has the right to maintain personal relations and have direct contact with the child on a regular basis provided that it is both practical and in the best interests of the child to do so. A mother in this situation may find herself defending the action on the basis that the father is not the father at all and ask the court for a declarator of non-paternity and  oppose the order being sought for parental rights and parental responsibilities.
Why It Matters - Child Maintenance
Regardless of whether or not there is an ongoing relationship between a father and his child, as a parent, there is a financial obligation to support the child. A father who denies paternity in the face of being asked to make a payment of maintenance, may find himself being asked to agree to DNA Testing. The Child Maintenance Service can request that both the mother and the father take a DNA test to determine whether or not payment is rightfully due.
Why It Matters - Succession Rights
Times have moved on and since May 2006, the status of illegitimacy has been abolished. We no longer speak of a child being born "out of wedlock". With the exception of step-children, this places all children of the same individual on an equal footing in terms of their rights to inherit from that individual. If this does present a concern consider taking legal advice about the benefits of having a will.
Why It Matters - Identity
A more abstract reason perhaps is the importance of knowing who we are and who we belong to or who we are responsible for or not responsible for. Behind all of the cases, past and present, there are individuals taking an emotional risk to establish parentage or to denounce it. We, as a team of experienced family solicitors, do not underestimate the importance of parentage to anyone and can provide realistic and practical advice on such matters.  For Ms Boel, paternity has been admitted after a 10 year dispute. Her argument now is that she should be entitled  to enjoy and identify with the same rights and titles as her royal half-siblings. For most, this will never be a concern, but the importance of establishing a true identity will be something held in common with her.
Angela Wipat is a Legal Director in Thorntons Family Law team. If you have any questions about establishing a child's paternity or any other aspect of family law, please contact Angela on 03330 430150 or email awipat@thorntons-law.co.uk