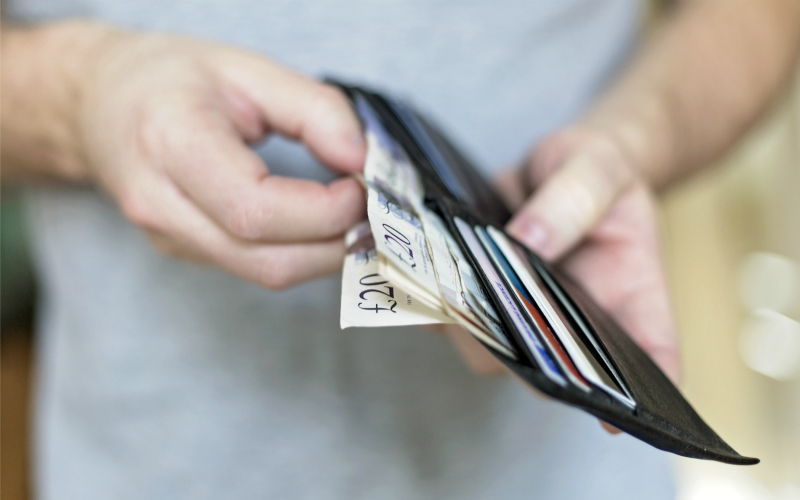 Separation may not necessarily mean a complete financial break from your other half. There may be ongoing financial commitments such as, for example, child maintenance or periodical allowance which is a payment  sometimes made to a former spouse after divorce. Whatever it is you are paying for, don't get yourself in a guddle. Here are some suggestions to make payments run smoothly and some issues to be aware of:
 Avoid cash payments. You have no reliable way to vouch what you have paid. Make payment by standing order. Give each standing order a clear and meaningful name. This might include "monthly maintenance", "school fees", "swimming lessons". It is worth taking the time to define your payments. Online banking makes this easier to manage and it allows for a clear track record of what has been paid, when and what for.

Ensure payment is made on time. Where there is a registered minute of agreement or court order providing for a payment, there may be a provision for interest to run on each late payment until it is paid. The judicial rate of interest is a punitive 8%. Compound interest soon adds up. If interest accrues clear this as quickly as possible or , if there is an obligation to meet monthly instalments to your ex, then set up a separate payment to clear the arrears and keep it quite distinct from the regular monthly amount that is due and will continue to fall due. This will help you both work out more easily when the arrears have been cleared.

Don't promise what you can't deliver. Do not commit to a payment beyond what you can realistically afford. While you might want to provide, the reality may be that you cannot. Your ex may be disappointed but not as disappointed he or she will be when it is unpaid and never will be paid.

If you lose your job or experience some other  material change in your financial circumstances then you should consider varying the amount you pay. The Family Law (Scotland) Act 1985 provides for variation of court orders or registered minutes of agreement where it can be shown there has been a material change in circumstance. If you do not take proactive steps to vary then the original sum continues to fall due for payment and you may no longer be able to afford it.

Be aware punitive steps can be taken where there is a default. From the addition of interest to sequestration and everything in between like wages arrestment, the impact may be profound.

Regardless of whether or not there is an ongoing relationship with a child, a father and a mother have a financial obligation to support that child. If a payment cannot be worked out by negotiation then the Child Maintenance Service (CMS) can be asked to intervene and carry out a maintenance assessment. Cooperation is vital to avoid complications and avoidable costs. Their powers are extensive.

Be aware that where a Minute of Agreement provides for a set amount of child maintenance, after the first anniversary of the Agreement it is perfectly possible for a parent to approach the CMS to carry out an assessment afresh.

The obligation to support a child lasts until the child is 18 or where the child is over 18 and under 25 and reasonably and appropriately undergoing instruction at an educational establishment (college or university) or training for employment (perhaps an apprenticeship) or for a trade, profession or vocation. Ordinarily payment will be made to the other parent for a child under 18 and then payment, whatever that may be based on the child's circumstances, will be paid to the child directly.

Keeping your financial commitments under review and maintaining good financial housekeeping will not only let you know what you have to spend, it will ensure smoother relations with your family and your ex. As family lawyers we know the headaches and heartache arguments about money can cause. So many can be avoided by being organised, alert to change and its consequences.
Angela Wipat is a Legal Director in our specialist Family Law team. If you have any questions about separation, divorce or financial settlements please contact Angela on 01738 621212 or  a member of the Family law team.