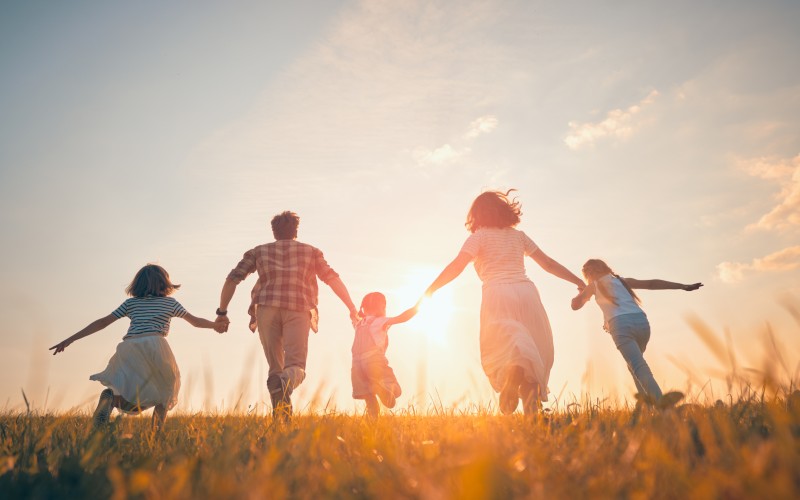 Kourtney Kardashian and Travis Barker have recently tied the knot for the third time and the Kardashian clan has seen itself welcome not only Travis, but his teenage children too.  While there are very few of us who can relate to many aspects of the Kardashian lifestyle, let alone the globe-spanning multiple nuptials, the blended family is part of life for an increasing number of people.
The blended family is a term used to describe a household or family unit made up of a couple, their children and their children from previous relationships.  The blended family can have a variety of constituent parts but all of the members will come together as one unit in some way.  These different relationships have their own legal implications which it is important to be aware of. 
Parents:
Remarrying or entering into a new relationship does not change the status of any responsibilities and rights held in respect of a child.  If the child's parents want to change these they can do so by agreement, or through an application to the court. 
However, the management of these responsibilities and rights will inevitably change as the shape of the family unit changes; new households may be formed as one separates.  It is therefore useful to reach agreement on separation as to how contact and residence is to operate.  
Entering into a Minute of Agreement allows parents to regulate arrangements for contact and residence formally (the Agreement is binding) but without the need to seek the involvement of the courts. The high degree of flexibility of a Minute of Agreement makes it well-suited to these matters.  It is recognised that arrangements will be required to change as the needs and best interests of children change, it is therefore recommended that the Agreement is revisited as children grow up.    
Step-parents:
There is not a legal definition of a step-parent in Scotland but is most commonly taken to mean a person who is married to or cohabiting with a child's parent.  The combination of parents and step-parents within the same household means that there can be differences in the legal relationships between adults and children within the blended family.
Step-parents do not automatically have parental responsibilities and rights and in order to obtain them, a step-parent must make an application to the court.  Unlike biological parents or adoptive parents, it is not possible for a step-parent to obtain parental responsibilities and rights by agreement.  In deciding whether to grant the order, the court will always come to their decision based on the best interests of the child. 
Step-siblings:
As is the case for step-parents, step-sibling relationships are not defined in Scots Law but can be a central part of the blended family.  Recent changes to the law have strengthened the legal position for siblings in relation to contact but this has not extended to step-siblings. 
In the event that a relationship breaks down and a step-sibling finds themselves being prevented from having contact with another step-sibling, they have the option to apply to the court for an order in relation to contact arrangements for the child.     
For further information and advice in relation to any aspect of child and family law, please contact a member of Thorntons' Family Law team on 03330 430150.