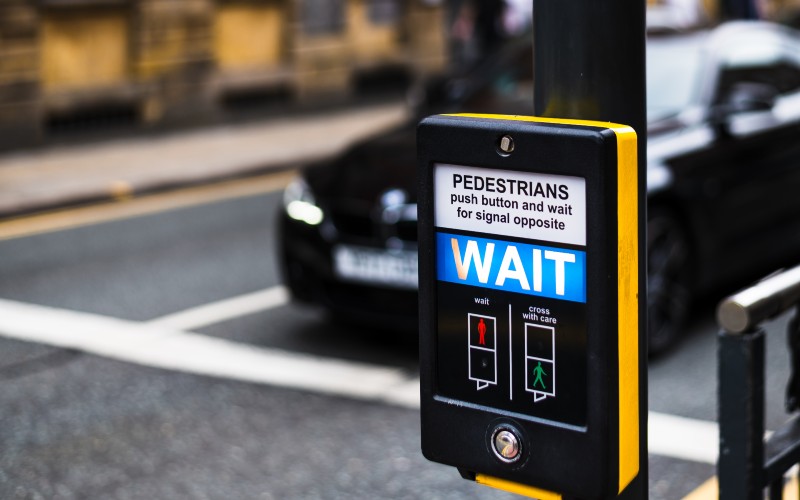 With the school holidays on the horizon, and children likely to be out and about making the most of their freedom from school, it's more important than ever to bear in mind road safety. Injuries suffered by pedestrians tend to be extremely serious. They do not have the protection of a reinforced metal chassis. They can't use a seatbelt. They can't rely on the safety net provided by an airbag. They are by their very nature the most vulnerable of road users.
In 2020/21 there were 254 hospital admissions in Scotland for people aged 17, and under, who were injured in road traffic accidents. That number was an improvement on the 322 for 2019/20, most likely due to the impact of Covid-19.
In my time as a specialist Personal Injury solicitor, it would be fair to say there is a perception among the population that drivers are safe if someone runs out in front of their car "without warning." But is that really how the law is applied to cases involving children?
Liability in Scotland
Each case is different and will be determined by its facts. However, the law now falls heavily in favour of pedestrian children. As Rule 7 of the Highway Code states, "many children cannot judge how fast vehicles are going or how far away they are."
The updates to the Highway Code in 2022 further strengthened the position of pedestrians. For example, drivers must give way to pedestrians on a zebra crossing and should give way when they are waiting to cross at a junction.
Back in 2015, the Supreme Court judgement in Jackson v Murray served as a reminder of a driver's duty to drive with due care, even if there is no "obvious" hazard. Two children got off a school minibus which stopped on a country road on a winter's evening. One of the children steps out from behind the minibus, into the path of an oncoming car. When the initial court case concluded in Scotland in 2012, the 13-year-old girl was held to be 90% responsible for the accident. At first Appeal, that percentage was reduced to 70%.
The case was appealed once more. The Supreme Court disagreed with the Scottish courts' reasoning, stating that consideration should have been paid to the driver's speed and his failure to slow down on approaching the school bus. The Supreme Court accepted that the child had contributed to the accident. Yet, she was exactly that: a child. She did not possess the judgment and self-control found in (most) adult pedestrians. The decision was overturned and she was held to be only 50% to blame for the accident.
In the 2021 English case of Alabady v Akram, a nine-year-old girl was hit by a car whilst crossing a road with her mother and three cousins in the dark. The family crossed the road whilst the light system displayed a "red man", warning them not to enter the roadway. Despite this, again, the court agreed that she did not have the awareness and judgment of an adult and held she could not be found at fault – at all. 
I suspect this is likely to be the strict line adopted by courts across the UK moving forwards, particularly in light of the changes to the Highway Code this year.
When getting behind the wheel this summer, take care and look out for yourself and other road users. We are all trying to get somewhere safely, particularly after the last couple of years we have all had.
Jamie Lyons is a Senior Solicitor in our specialist Personal Injury team. For further information please contact Jamie on 01382 346815 or email jlyons@thorntons-law.co.uk for further information. You can also contact any member of the Personal Injury team on 0800 731 8434.