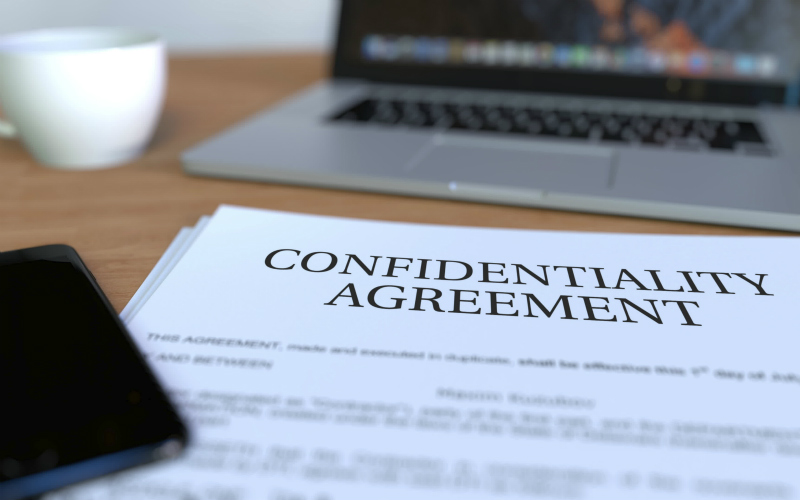 Confidentiality agreements are pretty topical all of a sudden.   Juventus footballer Cristiano Ronaldo is the subject of allegations of rape arising from an incident in 2009.  Whatever happened, it appears to be undisputed that money was paid to the alleged victim and a confidentiality agreement was entered into.  Meanwhile, Peter Hain has today revealed, relying on Parliamentary privilege, that Philip Green is the businessman who had obtained an injunction preventing reporting by the Daily Telegraph of settlement agreements entered into with employees who had made allegations of sexual harassment.  Then there's Donald Trump and Stormy Daniels.
Most disputes that settle involve some kind of agreement being entered into.  Usually, it will involve one party agreeing to pay another money in return for a claim or cause of action being given up.  They almost always have confidentiality clauses included which are intended to draw a line under the dispute and ensure that the terms of settlement are kept private.  Often, one of the reasons for settling a dispute rather than ending up in court is a desire to avoid public embarrassment or reputational detriment of the sort that would arise if court proceedings were unsuccessful. Keeping the outcome confidential is intended to minimise any perception of liability or wrongdoing.  Payments are generally expressed to be made voluntarily as 'goodwill gestures' or equivalent for the same reason. 
This type of dispute resolution has obvious benefits.  It frees up court time, it provides incentives to compromise and it avoids, for both parties, the significant expense and winner-takes-all risk of proceeding to litigation.  However, the bargaining power of parties and the resources open to them are rarely equal.  Concerns have been raised that, in practice, it is too easy for one person to buy the silence of the other and conceal details of behaviour or conduct for which he or she ought to be held properly accountable. 
There are legal limits to this: it has generally been established that duties of confidentiality cannot prevent the disclosure of illegal activities.  The Public Interest Disclosure Act 1998 is intended to provide protection to employees who report on illegal and other wrongful activities on the part of employers.  There is also a large body of case law where contract terms, including confidentiality clauses, which are aimed at achieving illegal purposes will not be enforced by the courts for policy reasons, though the law in this area can be complex.
Confidentiality agreements don't just arise out of thin air, of course.  They are carefully drafted by lawyers: regulated professionals, who have to meet certain standards of conduct.  In England and Wales (which is where most high profile UK cases arise), the Solicitors' Code of Conduct requires solicitors to " uphold the rule of law and the proper administration of justice" and act with integrity.  Preparing an agreement that obliged a party never to make a good faith report of a crime to the appropriate authorities seems inconsistent with upholding the rule of law.  It's also difficult to envisage how this issue could be avoided: a key feature of any confidentiality agreement is a description of the information or matters to be kept secret.  The need for certainty in the contract would require that to be spelt out. 
Even if a confidentiality agreement is fully enforceable, of course, they only really serve their purpose for so long as the information is actually kept confidential. Applications for injunctions are often a last-ditch attempt to preserve this.  But once the information is out there, the benefit may be lost for good.  This is why all media outlets were free to report on Philip Green's naming in Parliament - the information had, in effect, been made public.  If an agreement has been breached, there may be a right to sue for damages but often a financial remedy will be difficult to quantify and not really make up for the secrecy being lost. 
Confidentiality agreements will remain crucial to businesses who need to protect the value of their inventions and genuine trade secrets.  Their use as a means of covering up wrongdoing or embarrassing information might, however, be coming under some welcome constraint. 
Liam McMonagle is a specialist Intellectual Property and commercial solicitor. We are always delighted to talk without obligation about whether we might meet your needs. Call Liam on 0131 225 8705 or email lmcmonagle@thorntons-law.co.uk