Posted on Feb 01, 2018 in Employment by Liam McMonagle
---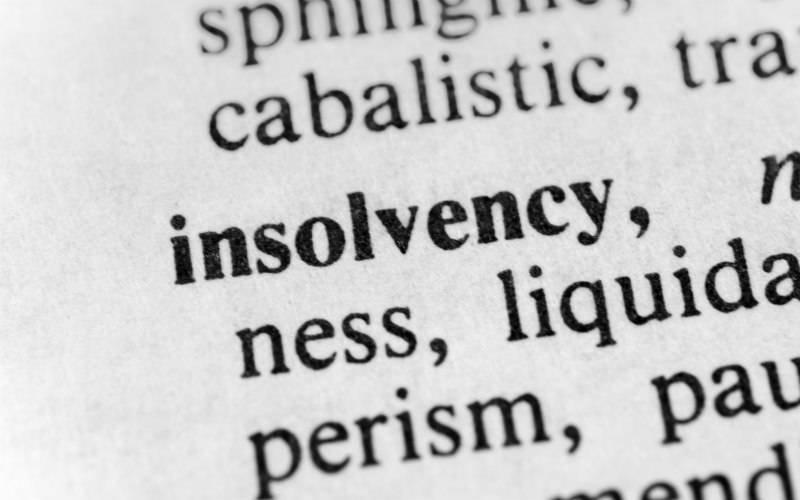 The recent news of Carillion's collapse, placing a large number of employees at risk of losing their jobs, highlights the continuing difficult economic times.
It also raises the question of what happens if the employees are being made redundant because their employer is in financial difficulty, e.g. gone into administration or liquidation.
When employees are made redundant they are entitled to their notice pay, less any notice they have received and worked, and pay for holidays that they have accrued but not taken.  If the employee has 2 years' continuous service they are also entitled to a statutory redundancy payment, which is calculated based on an employee's length of service and their age.
The company making the employees redundant is responsible for making these payments.  However, where a company is in administration or liquidation, it is highly unlikely that the company will have the funds to meet the costs of redundancy, so what do employees do?
Employees can apply to the Secretary of State for the sums they are owed to be paid out of the National Insurance Fund. The National Insurance Fund can make payment of the following (all capped at £489 per week):
Statutory redundancy payment;
Up to 8 weeks' arrears of pay;
Up to 6 weeks' pay for accrued but untaken holiday;
Statutory notice pay – if the employee finds another job they will not be paid statutory notice pay for the period they are working;

Further, when employees are made redundant, their employer is under an obligation to inform and consult with them in relation to the redundancy.  Where it is proposed that more than 20 employees are made redundant within a 90 day period (known as collective redundancy), employers must consult with their employees for a 30 day period.  This increases to 45 days where there are more than 100 employees at risk of redundancy. Where an employer fails to inform and consult in relation to collective redundancy, employees can make a claim to the Employment Tribunal for compensation of up to 90 days' pay ("protective award").  A protective award is not an automatic entitlement.  A claim must be made to the Employment Tribunal and the employer can of course defend it and a hearing on evidence may be required.  Employees can also claim any protective award for failure to inform and consult from the National Insurance Fund. 
However, in the case of an insolvent employer, before an employee can make a claim to the Employment Tribunal for a protective award for failure to inform and consult, they must firstly obtain authority from the Court to make a claim adding a further step and expense to the process.  If authority is obtained and the claim to the Employment Tribunal is successful, the protective award can then be claimed from the National Insurance Fund.  Unfortunately, the protective award is considered in the same pot as arrears of pay and the limit of 8 weeks' pay applies to both.  For example, if an employee has received payment of 3 weeks' arrears of pay, only 5 weeks' of a protective award can be recovered from the National Insurance Fund.  Any remaining sums must be claimed in the liquidation of the employer. However, employees should be aware that, given the level of creditors the company may have, it is unlikely employees will recover any significant amount from the liquidation.
As such it can be difficult for employees caught up in their employer's insolvency to know what they are entitled to and to recover any outstanding sums in full.
We suggest that any employees or sub-contractors impacted by the Carillion situation, as outlined above, seek legal advice on their position.
For more information about Carillion's collapse and the weaknesses many other companies in similar situations face, please see 'The importance of getting paid on time', a blog written by Liam McGonagle, a specialist in Intellectual Property, Media and Technology.
For more information about redundancy, or if you have any questions about dealing with redundancy please contact a member of our specialist Employment Law team.
Stay updated
Receive the latest news, legal updates and event information straight to your inbox
Stay Updated
See all Employment articles