---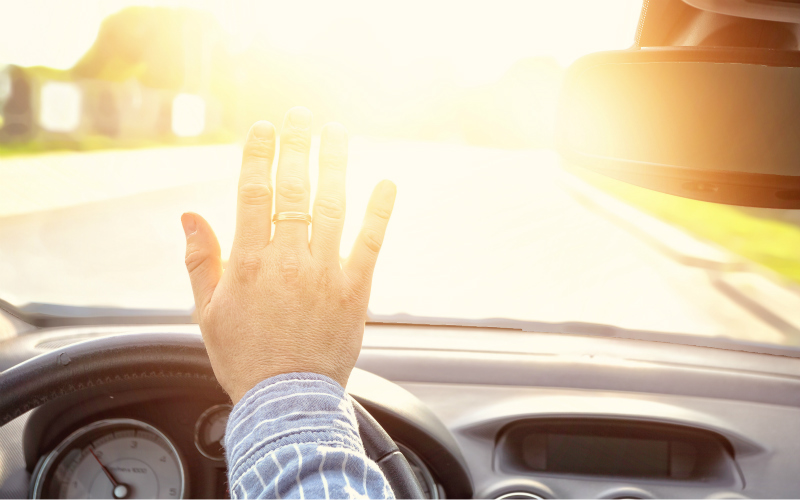 Last month Prince Philip, the Duke of Edinburgh, was involved in a road traffic accident when his 4x4 collided with another vehicle as he pulled out of his Sandringham driveway on to a 60mph road. His explanation was that the low sun had temporarily blinded him to the oncoming vehicles and we now know that the road, the A149, already had a notorious safety record. Prince Philip's age has however been a focus point for the media. At 97, he continued to drive but questions were raised as to whether his age affected his driving ability and contributed to the accident. In the last few days Prince Philip has made the decision to voluntarily surrender his licence. In addition, it has recently been confirmed that he will not face criminal charges for his role in the accident.
You may be surprised to learn that in November 2018 DVLA statistics showed that over 110,000 people over 90 still held a driving licence of which 300 of those were over the age of 100. Whilst you may instinctively think these drivers are a higher risk, the evidence shows drivers aged 17-24 are four times more likely to be involved in accidents than those aged 70 plus.
When you reach 70 your driving licence automatically expires but you can renew it by completing a self-assessment declaring that you are still medically fit to drive, with no test necessary. You must re-apply every 3 years. Separately, all drivers regardless of age must be able to read a licence plate from 20m and any driver with a medical condition which could impact their driving abilities must declare it. If the DVLA have concerns then they may require you to undertake a medical assessment to confirm that you are fit to drive but equally you can book and pay for your own assessment if you want some extra reassurance or peace of mind before getting behind the wheel.
Some signs that an elderly driver might need to consider giving up their licence can be slower reaction times, confusion at junctions or regularly using incorrect driving signals. If you are considering giving up your licence then you may be worried at first about maintaining your independence but it is always better to be safe than sorry. If you don't consider yourself fit to drive regardless of your age then don't as you are not only putting yourself at risk but your passengers and other road users too.
Whilst all drivers - and the older ones in particular - must be honest with themselves and recognise the signs if their health or driving ability is deteriorating, age is only a number and of itself does not make you a bad driver.
Returning to the reason given by Prince Philip as the main cause of the accident, statistics released by AXA suggest there are nearly 4,000 people injured each year in accidents caused by the blinding effects of the sun. Given the low angle of the winter sun, the fitted sun visor often doesn't provide enough protection to drivers. To help combat the risks it can be helpful to have a pair of sunglasses on hand. You should also ensure that your windscreen is kept as clean as possible with a working window washer and effective wiper blades. Lastly, if you feel your vision is impaired even temporarily and for any reason, then you must take extra care, particularly at junctions, and to maintain a safe distance from any other road users. Rule 237 of the Highway Code makes it clear that if you are dazzled by bright sunlight that you should slow down or even stop, if necessary. Had Prince Philip followed the Highway Code then his accident may have been avoided regardless of his age.
Lynsay McFarlane is a Senior Solicitor in our specialist personal injury team. If you, or a member of your family has been involved in an accident and you would like to discuss a no win no fee personal injury claim please contact Lynsay or a member of the Personal injury team on 0800 731 8434.
Stay updated
Receive the latest news, legal updates and event information straight to your inbox
Stay Updated
See all Personal Injury articles