---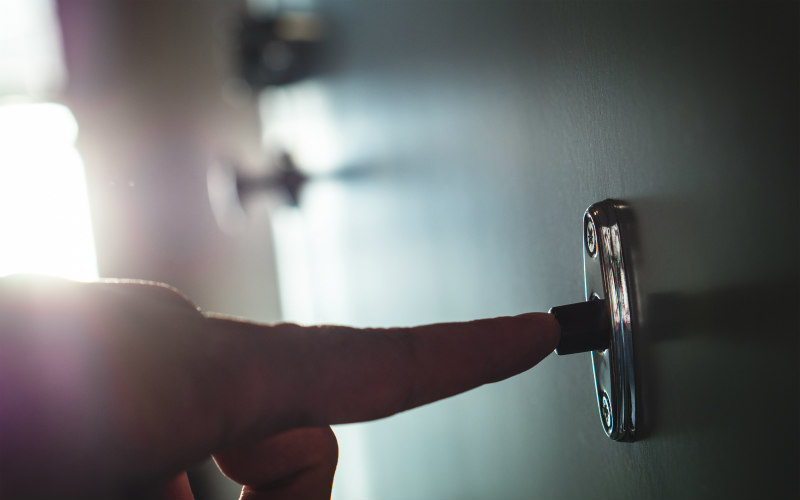 National figures show that women who are subjected to domestic abuse are five times more likely to attempt suicide than those who are not.
It is therefore pleasing to see that protection from domestic abuse is regarded as a priority issue by the Scottish Government.
But what exactly constitutes domestic abuse? Domestic abuse can take many different forms and have different effects on victims. Along with physical violence and threats, abuse can consist of sexual and psychological harm, acts of coercion and deprivation of liberty. The offence may take place between partners or ex-partners and may occur in the home or elsewhere. But are we currently doing enough to protect those who are suffering at the hands of their abusers?
Current Position
At present the Scottish legal system does have various mechanisms in place to combat domestic abuse. Victims can seek the following Civil Orders from the court to regulate an abuser's future conduct.
Domestic Abuse Interdict
This Interdict can prevent an abuser from coming to a victim's home, approaching them or treating them in an abusive way.  Alongside an Interdict, an application for powers of arrest can be made. This means that if an abuser attempts to breach the Interdict, the Police can arrest them without the requirement of a warrant. This Interdict requires no course of abusive conduct, a single incident will suffice. However, a Domestic Abuse Interdict can only protect victims from a narrow class of persons i.e., his or her spouse, civil partner, cohabitant or a person with whom the victim has been in an intimate relationship.
Non-Harassment Order
A Non-Harassment Order can be made following conduct which "may involve behaviour on one or more than one occasion and includes speech and presence in any place or area". A person reasonably believed to be in breach of this can be arrested without a warrant. A Non-Harassment Order can also be used to prevent a person from sending abusive or threatening text messages, phone calls or emails.
Exclusion Order
An Exclusion Order prevents a married person or civil partner from coming back to the family home, even if they are on the title deeds or lease which relates to the home. Such an Order can be granted on an interim basis, meaning that it is also available in emergency cases.  The court will only grant this Order if it is satisfied that it is necessary for a victim's safety or the safety of their children.
The Scottish criminal law also provides various mechanisms to prosecute those who commit domestic violence. Although there is no one domestic abuse law which covers such violence, charges can be brought against an abuser in the form of breach of the peace and assault. Both charges bring penalties in the form of a fine, a custodial sentence or a combination of both.
Domestic Abuse Bill 2016/2017
Although our legal system does account for victim protection, the mechanisms in place have their shortcomings:
There is no criminal charge of domestic abuse.
At present the only remedies available to victims come in the form of Civil Orders.
Our legal system focuses solely on individual incidents of physical violence rather than a pattern of abusive behaviour or coercive control. Therefore, if an abuser's behaviour is not accompanied by physical violence or overt threats it can be very difficult to prosecute.
Clearly these shortcomings must be addressed, especially when we consider a Scottish Government consultation[i] which revealed that more than 90% of people believe the current laws do not provide police, prosecutors and courts with sufficient powers to prosecute abusers. Further, the English and Welsh legal system criminalised controlling or coercive behaviour in intimate or familial relationships in December 2015. Evidently it is about time that the Scottish legal system followed suit.
In order to do so the Scottish Government has launched a Domestic Abuse Bill 2016/2017. This Bill will create an offence of domestic abuse which provides wider victim protection going far beyond the enforcement of Civil Orders. Crucially, the Bill will include criminalisation of coercive or controlling behaviour or such conduct which amounts to psychological or emotional abuse of a person's partner or ex-partner. There is an increasing understanding that abusers employ a range of behaviours over a period of time that undermines a victim's autonomy and his or her capacity to make decisions, such as preventing them from attending work or college or stopping them making contact with family or friends. This Bill will ensure that all aspects of domestic abuse can now be prosecuted.
The Domestic Abuse Bill is due to be introduced into the Scottish Parliament for debate during the course of this year. Hopefully the introduction of this new legislation will bring our justice system one step closer to eradicating domestic abuse.
If you or someone you know is affected by anything in this article please contact Amanda Wilson on the details below.
Stay updated
Receive the latest news, legal updates and event information straight to your inbox
Stay Updated
See all Family Law articles