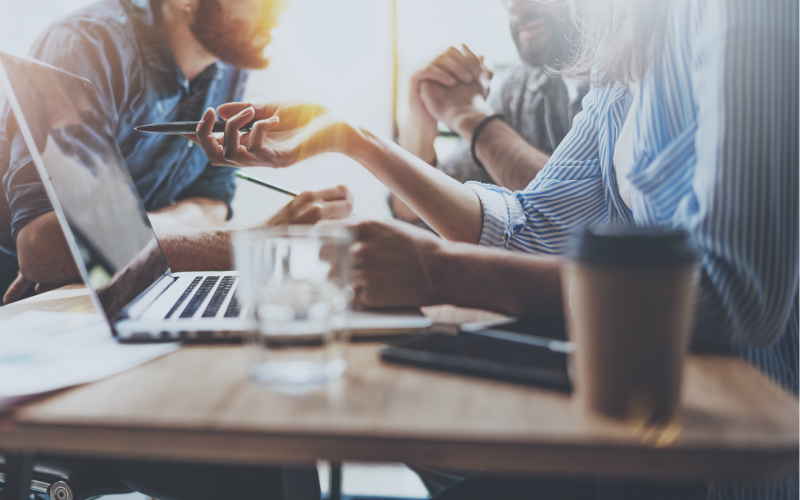 On 13 July 2020, the Home Office published details of its new points-based immigration system. This will come into force on 1 January 2021 and create a framework system for both EU and non-EU nationals to come to the UK to work and study.  It will replace free movement of EU nationals in the UK, which will end with the UK's transitioned exit from the EU on 31 December 2020.
While most employers will have been prioritising the challenges created by the coronavirus pandemic during this period, many should now consider how this change will impact upon their workforce.  Employers must be approved sponsors in order to offer jobs to EU and non-EU national staff under the new system, which for many, will mean applying to the Home Office for a sponsor licence for the first time.
Below we examine what steps employers need to take now to ensure compliance with the new requirements for engaging EU and non-EU workers.
Who is affected by the points-based immigration system?
The points-based system will apply to "skilled workers" who come to the UK after 31 December 2020, regardless of nationality.  It also introduces changes for students, graduates and health care professionals which are out with the scope of this blog.  It does not apply to EU-nationals who already live in the UK before 31 December 2020.  These individuals should seek advice on their eligibility for the EU Settlement Scheme instead.
What are the requirements for skilled workers under the new rules?
A key feature of the new points-based system is sponsorship, so an awareness of the eligibility requirements is as important to employers as it is to incoming workers.  Workers require a total of 70 points under the new system which they must accrue by meeting the following eligibility criteria:
Having a job offer by an approved sponsor – 20 points

Employers will only be able to make job offers for the purposes of the new system if they are "approved sponsors".  This means they must hold a Skilled Workers Licence which will allow employers to issue Certificates of Sponsorship.  This is a complex process and employers who do not currently hold a Sponsor Licence should seek advice before applying for one.  Further details on the requirements of applying for a Sponsor Licence are set out below.
Having a job offer at the required skill level, which is RQF3 or above – 20 points

The minimum skill level required will be Level 3 or above on the UK's Regulated Qualifications Framework.  RQF3 captures jobs which require an A-level or equivalent Scottish or overseas qualification, although the worker does not actually require to hold that qualification.  Jobs are classified by a Standard Occupational Classification (SOC) code and designated RQF level per SOC, set out in Annex E of the Government's latest guidance.
Proving suitable knowledge of the English language – 10 points

Applicants will need to show that they are either a national of an English-speaking country, hold a degree taught in English, have already made a successful immigration application where this requirement was demonstrated or have passed a Home Office-approved English language test. Further options are available for health care professionals to satisfy this criterion.
Meeting one criterion from each column below to accrue "tradable points" relating to salary and education – 20 points
 
Column 1 – Salary Points

Column 2 – Characteristic Points

Have a salary of at least £20,480, at least 80% of the going rate for the profession or 70% if a new entrant to the profession - 0 points

Have a salary of at least £23,040 or at least 90% of the going rate for the profession – 10 points

Have a salary of at least £25,600 or at least the going rate for the profession – 20 points

Have a salary of at least £20,480 and work in a listed health/education job and meet the relevant national pay scale - 20 points

Hold a PhD in a subject relevant to the job – 10 points

Hold a PhD in a STEM subject relevant to the job - 20 points

Carry out a job in a shortage occupation - 20 points

Be a "new entrant" to the labour market – 20 points
Employers must consider whether the job offer being made corresponds to the minimum income threshold for the employee's circumstances. In most cases, unless the applicant holds a PHD, is a recent graduate or carries out a role on the shortage occupation list, the general salary threshold of £25,600 or any higher "going rate" for the specific profession will apply. Current going rates are available under Annex E and are subject to regular updates.
As an employer affected by this change, what do I need to do?
Employers seeking to sponsor an individual under the points based route will need to understand the eligibility criteria and apply in good time for a Skilled Worker Sponsor Licence.
A Sponsor Licence is a licence awarded by UKVI to allow a business to sponsor non-UK national workers for employment. Sponsor Licences have been in place for some time to allow employers to sponsor non-EU nationals under the Tier 2 and Tier 5 immigration routes.  The Skilled Worker Sponsor Licence will follow the same format when introduced on 1 January 2021.  The keys change from the current Tier 2 system is that sponsorship is now required for EU-national workers too.
The Government's latest guidance has confirmed that existing Tier 2 sponsors will automatically be granted a new Skilled Worker Licence when the new system comes into force.  Employers who do not currently have a Tier 2 Sponsor Licence should therefore consider whether they need to apply for one now.  It can take up to 8 weeks for the Home Office to process an application for a Sponsor Licence, on top of the time it can take to compile all supporting documents required to submit the application.  Any employer with plans to engage a non-UK national staff member after January 2021 should therefore factor this time into their future employment plans.
Applying for a Sponsor Licence can be a challenging and time-consuming process.  Employers must ensure that they meet the eligibility and suitability requirements and give consideration to the arrangements needed to manage the Sponsor Licence before applying.  For this reason, employers are strongly encouraged to take advice from our Immigration Team before the new immigration system comes into force on 1 January 2021.  We can assist your business in all aspects of applying for and managing a Sponsor Licence by providing practical, commercial advice on:
The appropriate category of Sponsor Licence for your business requirements;

The relevant eligibility criteria and what evidence you need to vouch for this;

The relevant suitability criteria and identifying the key personnel who will manage the administration of your Sponsor Licence;

The duties and responsibilities of a sponsor and key personnel and how to demonstrate compliance within your business;

The process of issuing Certificates of Sponsorship and ensuring any job vacancy meets the relevant criteria; and

UKVI fees and charges;

Insight from Maria Gravelle, Employment and Immigration Solicitor. To arrange a consultation or discuss your requirements, call Thorntons Immigration team on 03330 430350 or email mgravelle@thorntons-law.co.uk