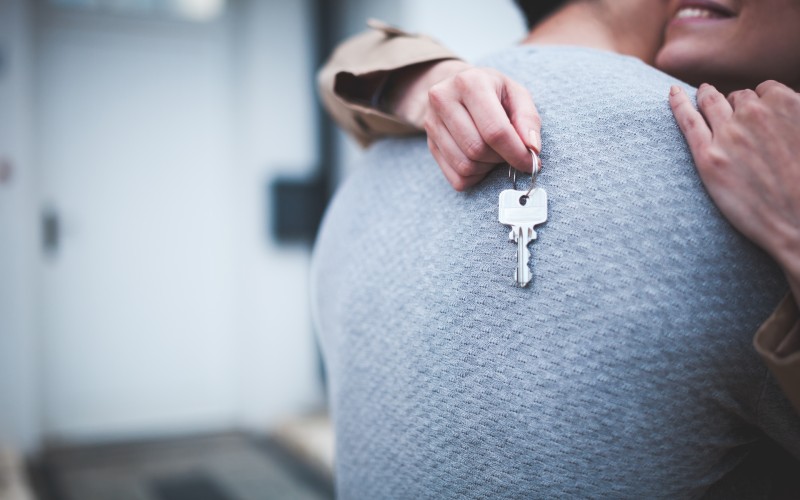 In recent years, the number of couples choosing to co-habit rather than get married or enter into a civil partnership has been ever increasing.
Open a discussion
Moving in with your partner can be a really exciting time.  However, before you jump in, there are a few things that you should consider and a few things to discuss with your partner:-
reaching a clear arrangement and possibly an agreement about your finances.

the ownership of assets.

whether your contributions are equal or unequal.  As an example, if one of you is providing a greater portion of the deposit towards a property than the other, you may wish to enter into a co-purchase agreement to set out the terms of the purchase and regulate what happens to the proceeds when the property is sold.

how you will meet monthly bills

whether you should enter into a Cohabitation Agreement. A Cohabitation Agreement can include everything that is covered in a co-purchase agreement, but it can also go further. It could, for example, cover who is contributing what financially and whether this should be on a 50:50 basis or apportioned according to your earnings. You could also include a section limiting the ability of either party to make a claim on separation or death.

updating your Will.
In the absence of these discussions prior to your cohabitation, you should be aware of your rights as a cohabitant on separation. As a starting point, you are not in the same legal position as couples who are married or in a civil partnership.
Rights on Separation
A cohabitant is defined in statute as either a member of a couple consisting of:-
a man and woman who are (or were) living together as if they were husband and wife; or

two persons of the same sex who are (or were) living together as if they were civil partners.
If the Court has to determine whether individuals are cohabitants, they will look at the length of time the couple have lived together, the nature of their relationship during that time and the nature and extent of financial arrangements during that time period.
The Family Law (Scotland) Act 2006 allows a cohabitant to apply to the court for financial provision if the relationship breaks down or one of the couple dies intestate (without a Will).
Separation
A cohabitant can make a financial claim, if they can show that they have suffered an economic disadvantage as a result of separation and that their ex-partner derived economic advantage. There is no specific rule stating what a cohabitant will be entitled to as with married couples or couples who enter into civil partnerships.  The court has wide discretion as to what financial orders it can make.
A claim made on separation must be raised in Court and served on the defender before the expiry of the 1 year anniversary of the date of separation.
Death
A surviving cohabitant can make a claim against their partner's estate, if the deceased died intestate, was domiciled in Scotland and cohabiting with the survivor immediately before their death. The court has wide discretion in terms of the amount and type of award from the estate, but they cannot award to the cohabitant any more than they would have been entitled to as a spouse or civil partner of the deceased.
A claim made on death must be raised within 6 months of the date of death.
Main residence, Property and Money
Occupancy Rights – If your main residence is a property owned solely by your partner and you are living there as a cohabitant, you have no automatic Occupancy Rights. You are able to ask the court to grant rights to you. If the court does grant Occupancy Rights, they will usually only do so for 6 months initially. This may be extended in some circumstances.
Household Goods - There is a rebuttable presumption that each cohabitant has a right to an equal share in household items acquired during cohabitation, unless the item was a gift or inherited from a third party. This presumption does not apply to money, securities, vehicles, or pets.
Housekeeping allowance - Money derived from allowance made by either of the cohabitants for joint expenses, or, property acquired from this money will be treated as belonging to each of them in equal shares, subject to any contrary agreements between the cohabitants.
Proposed reform
There are a number of proposed changes to the current statutory scheme, although they are yet to be implemented. The proposals include: a change to the definition of "cohabitant"; the introduction of court discretion in relation to the time limits for claims; and using a clearer principal based framework when making awards. In November 2022, Thorntons Family Law Team wrote about the proposed changes to cohabitation law, our previous blog can be found here.
If you would like advice or further information about cohabitation, please contact a member of the Family Law team on 03330 430150.