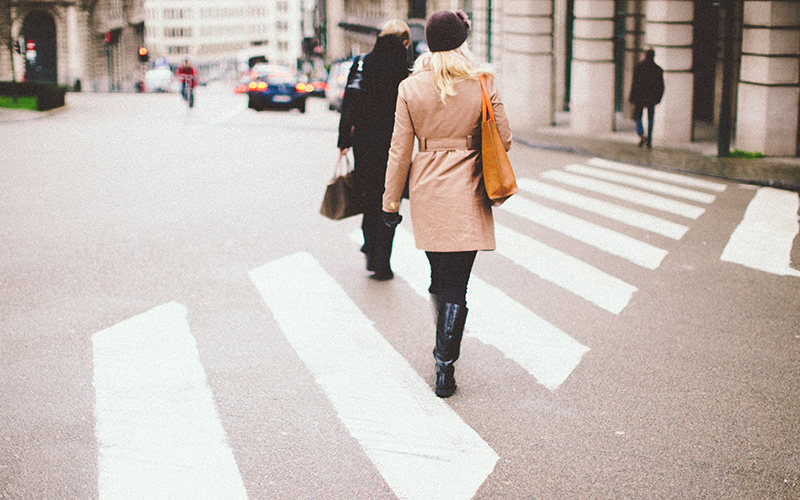 As a pedestrian, horse rider, cyclist or motorist the Highway Code is something to which we must all pay attention. You are legally required to obey many of the rules in The Highway Code and failure to do so may be a criminal offence.
On 29 January 2022 significant changes to The Highway Code are coming into force. These changes are aimed at building a 'more mutually respectful and considerate culture of safe and effective road use', according to the Department for Transport. The changes introduce a hierarchy of road users meaning that road users who can do the greatest harm have the greatest responsibility to reduce the danger they pose to others. For example, drivers of large passenger vehicles/heavy goods vehicles ("HGVs") have responsibility for all other road users they meet on the roads. Pedestrians, particularly children, older adults and disabled people, are identified as most likely to be injured in the event of an accident. However, pedestrians and cyclists will have responsibilities too. In spaces where you have both pedestrians and cyclists, the cyclists will have responsibility to look out for the pedestrians.
Some of the big changes are–
At a junction, drivers, cyclists and motorcyclists should give way to pedestrians crossing or waiting to cross a road into which or from which you are turning.

Drivers, cyclists and motorcyclists must give way to pedestrians on a zebra crossing, and pedestrians and cyclists on a parallel crossing.

Drivers and motorcyclists are urged not to cut across cyclists when turning into or out of a junction or changing direction or lane whether the cyclist is using a cycle lane, a cycle track or on the road ahead. Drivers are meant to stop and wait for a safe gap when cyclists are approaching, passing or moving away from a junction, moving past or waiting alongside still or slow-moving traffic; or travelling around a roundabout.
Now to some these changes may be common sense. Many motorists may feel that they already drive with consideration and in accordance with these new rules. However clearly not everyone does. I predict initially there will be confusion around the new rules and I don't see that these changes will bring about an immediate change to the way road users use the roads. I struggle to see all road users adhering to these changes, certainly in the months immediately after they are brought in. New and learner drivers will learn the new rules as part of their teaching but older and established road users may be less informed. It will be interesting to see whether the rules are strictly enforced over the new few months.  
In personal injury there has always been an assumption that in an accident involving a car and a pedestrian, the driver of the car bears more responsibility as a car can be a dangerous weapon and has the possibility to cause serious injury or death. My view is that the new Highway Code changes will not change the way that fault is assessed but it will be interesting to see whether the confusion results in more accidents and in turn more claims for compensation.
If you have suffered an injury as a result of a road traffic accident, please contact Stephanie Watson on 0131 297 5988 or swatson@thorntons-law.co.uk. Alternatively, contact the Personal Injury Team on 0800 731 8434 who will be pleased to assist further or click here for further information.