---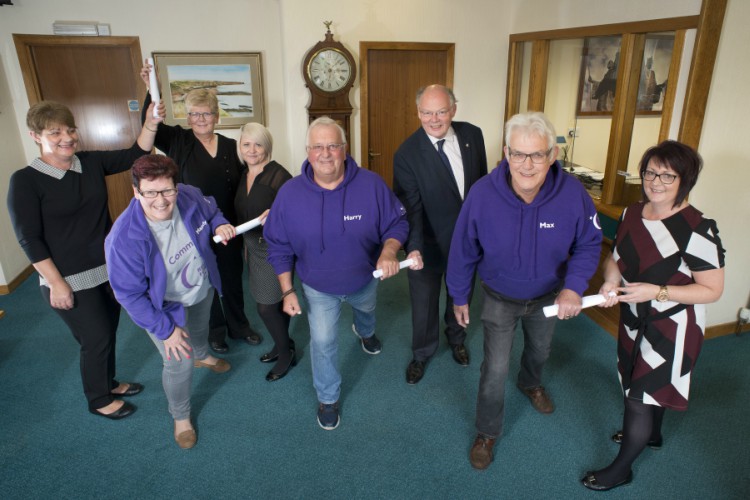 A 24-hour Relay for Life challenge and a gala weekend packed with activities will be held in Arbroath in September to mark a year of fundraising within the community for Cancer Research UK.
The 80s themed Relay for Life event kicks off from 11am on Saturday 16 September at Arbroath Cricket Club, and will see teams of local residents and businesses take it in turns to walk round a track while everyone else enjoys the carnival atmosphere. As the event continues non-stop through the night, team members not on the track take turns to rest, eat, or sleep in their tents which are set up close by. The relay runs consecutively for 24 hours with teams ensuring they always have someone on the track walking the route with the final cross of the finish line at 11am on Sunday 17 September.
The gala celebrations begin on Friday 15 September with a live performance from the Rat pack swing band. Alongside the Relay for Life, Saturday will be bursting with activities for all the family ranging from a silent disco, stalls, competitions and a cheese and wine event in the evening.
Mandy Ritchie, Relay for Life Vice Chair, said: "We raised £90,000 for Cancer Research UK at last year's event and we hope to smash that target with a jam-packed weekend of celebrations in Arbroath this year."
"Relay for Life is an event people of all ages and abilities can join in and have fun while raising awareness and money for vital research that can help beat cancer."
Angus law firm Thorntons is a headline sponsor for the event, now in its 11th year, and a team from its Arbroath office will be participating in the relay challenge.
George Dunlop, Partner at Thorntons in Arbroath, said: "The gala weekend and Relay for Life event is a great occasion for bringing the community together to support a cause which affects so many families.
"We are proud sponsors of Relay for Life and hope this year's event will be another big success raising a fantastic sum for Cancer Research."
Stay updated
Receive the latest news, legal updates and event information straight to your inbox
Stay Updated
See all Firm News articles