---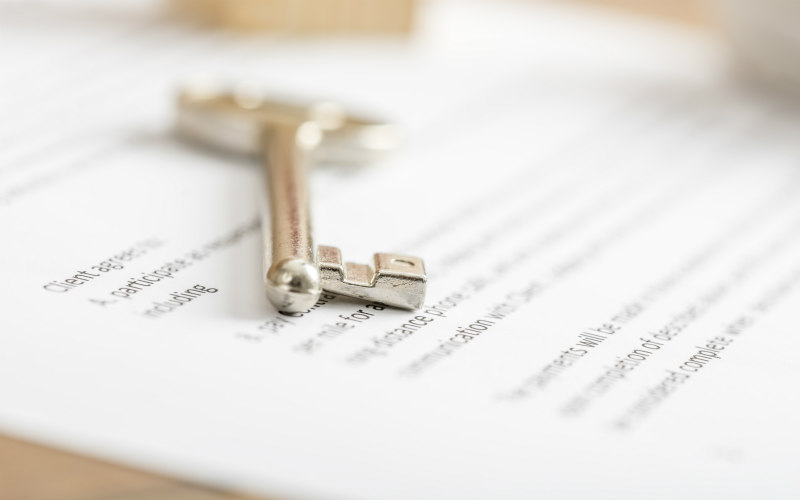 Across Scotland, the residential rental market is booming, as many are either finding it difficult to get onto the property ladder, or simply prefer the flexibility of renting.
For others, amassing a portfolio of flats or houses to rent out can be an attractive proposition, especially in towns like St Andrews, which is bustling with a student population keen to rent.
A combination of high rental yields and a constant supply of tenants has led to many individuals and businesses moving into property development, or more specifically residential letting, and this can be a great way to supplement, or even turn into, your main income.
However, there are many traps for the unwary here, and so Judith Vandecasteele of our Commercial Property team provides a non-exhaustive list of some of the considerations that prospective residential landlords should bear in mind before they begin marketing properties for rent:
1. Check the tax implications
Income from renting out properties is liable to income tax, and any subsequent sales of properties which are not your main residence are also liable to capital gains tax. If you are in any doubt as to what you should declare, you should contact an accountant or Her Majesty's Revenue and Customs directly for specialist advice.
2. Obtain lender's consent
If you have a mortgage or "standard security" over the property you wish to rent out, you should contact your lender to request their consent before you rent it out. This is usually a fairly straightforward process, but failing to do so can put you in breach of your mortgage conditions, and potentially enable your lender to repossess the property, so it is an important step..!
3. Landlord Registration
Since 2006, landlords have been required to register with their relevant local authorities under the terms of the Antisocial Behaviour etc (Scotland) Act 2004. Failure to do so is an offence and can lead to a substantial fine.
4. Houses in Multiple Occupancy (HMO's)
HMO licences are required where there will be three or more individuals living in a flat or house who are not members of the same family, as is the case with many student lets.
The licences must be applied for from the local authority, and once granted, they impose several conditions requiring that landlords be more responsible for ensuring the safety of the tenants than would be required in a normal let.
If a property is let to three or more unrelated tenants without a valid HMO licence being in place, the landlord will be committing a criminal offence and can be liable to a fine of up to £50,000.
5. The Repairing Standard
From September 2007 landlords have been legally enquired to ensure that all houses and flats let by them came up to a suitable standard of repair.
The standard set out in the relevant legislation is relatively basic, obliging landlords to keep properties wind and water tight and reasonably fit for human habitation with all installations being in proper working order and satisfactory provision for detecting and giving warning of fires.
All repairs that are notified by tenants to their landlords must be carried out within a reasonable time, failing which the tenants can report the matter to the Private Rented Housing Panel, who can issue an enforcement notice which if not complied with may lead to criminal sanctions or a substantial reduction of the rent payable by the tenant.
6. Tenancy Deposits
If landlords are taking a deposit from their tenants, they are now legally required to pay that deposit into one of three Government-backed schemes, where it is held on the parties' behalf.
Landlords must specify to their tenants the circumstances in which the deposit will not be returned in full, and in the event of any dispute, the relevant scheme provider will arbitrate and determine the matter.
7. Tenant Information Pack
The most recent legislative change came as recently as 1st May 2013, with the introduction of the Tenant Information Pack. This is similar to the Tenant Management Pack which must be provided by landlords of HMOs, and is a standard pack containing information for tenants, some of which relates specifically to the property, some to general safety, and some detailing each party's legal responsibilities in connection with the tenancy. Failure to provide this at the start of a new tenancy can lead to a fine of up to £500.
8. Gas Safety
Where the property has a gas supply, annual safety inspections should be carried out, and the landlord should ensure that the annual Landlord Gas Safety Record is kept up to date, and available for the tenant's inspection.
9. Electrical Safety
While the repairing standard requires that electrical installations, wiring and appliances are in a reasonable state of repair and in proper working order, it is recommended by the Electrical Safety Council that Electrical Installation Condition Reports and Portable Appliance Testing are carried out regularly.
10. Energy Performance
Copies of a valid Energy Performance Certificate for the property must be provided to tenants where new leases are entered into. These will need to be updated every ten years by a suitable provider.
11. Furniture and Fittings
Any furniture or furnishings provided in the property as part of the tenancy must comply with the necessary safety standards, and in particular the Furniture and Furnishings (Fire) (Safety) Regulations 1988.
Conclusion
The above selection outlines some of the additional matters that anyone thinking of investing in residential property should bear in mind, but we at Murray Donald would be happy to give you specific advice on all aspects of residential letting.
Our property teams can assist you with your purchase, our financial advisors can help you arrange a mortgage and insurance, our private client team or corporate teams can offer advice on inheritance and capital gains tax implications, and which corporate structure might work best for your business, and our letting team can take on the day to day management on your behalf, including helping you find tenants, preparing the necessary paperwork, and dealing with all tenant queries.
We understand the local letting market, and can give you tailored advice all under one roof. Please contact any of our offices for further information on these or any other services we can provide.
Judith Vandecasteele, Commercial Property
Services associated with this entry
Stay updated
Receive the latest news, legal updates and event information straight to your inbox
Stay Updated
See all Property articles