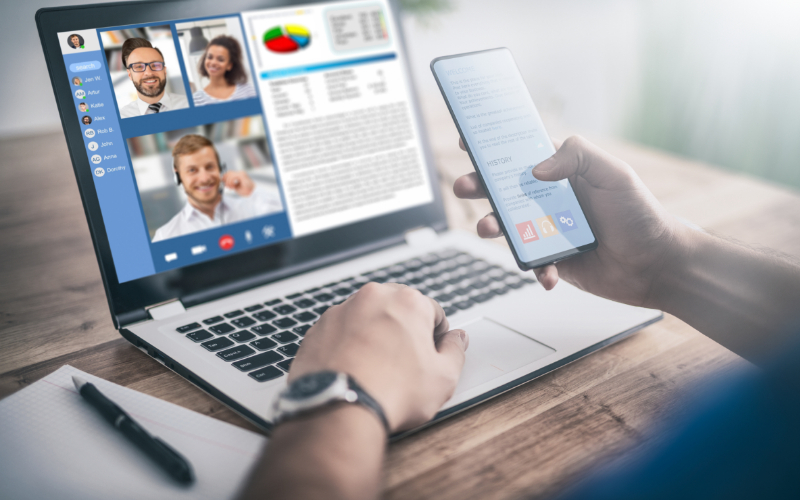 Like many other people, I'm just coming to the end of a full year working exclusively, or at least mainly, from home.  One of the most common discussions I find myself having with work colleagues and clients is how long this will last.  Is it permanent?  Will businesses be happy to continue to operate virtually once they don't have to? 
Well, we should find out soon.  There are various reasons why a 'virtual' operating model makes sense for many businesses, including many who wouldn't have believed it a year ago.  There are obvious savings in real estate, travel and facilities - particularly for those businesses who have been able to exit or break leases since the first lockdown.  The lack of time and money spent commuting is a useful saving for employees - although I'm sure many, like me, wonder where the time spent travelling to and from an office seems to have gone.  People who like to do business face to face have adapted to use Microsoft Teams, Zoom and other platforms.  While tales of 'Zoom fatigue' are common, many of us like it and have become quite good at it.  Almost every day I have colleagues who appear in 'court' in their living rooms - something which was almost totally unheard of as a regular occurrence this time last year.   Further afield, the conference circuit has gone online with mixed results.   For workers, the freedom from daily commutes may open up opportunities to change jobs within a wider geographical area without moving house. 
At the same time, humans are social creatures and personal relationships are an important part of business, as well as social, life.  Nurturing those in this environment, while not impossible, is a bit more difficult.  While a keynote or plenary session at a conference can be easily reproduced online, the business done at these events, and the contacts and relationships formed, are harder to replicate.  
Performance management, training and development is another area of difficulty.  Developing junior members of staff and new recruits is harder without the opportunity for the sort of spontaneous collaboration, learning by osmosis and open discussion that the office environment generates.   For employers, identifying where and how to manage most effectively is harder in the virtual environment.  Some of the good practices which have developed in the last year are regular, open communication and accessibility; checking in with team members on a regular basis; identifying training and development needs and also being alive to the different pressures these circumstances place on people. 
Many of the challenges business faces in the traditional workplace are relevant to home working.  Information security and GDPR compliance is no less onerous than it ever was.  Yet it can be challenging when companies have no control over the environments in which their employees do most of their work and cannot necessarily operate the same controls as are used in that office. 
Against that backdrop, there is a move to keep a closer eye on what employees are doing at home.  A recent YouGov survey found that around a fifth of employers have implemented or are planning to implement online software to monitor remote working employees.  There are a range of real-time activity tracking which use measures such as taking photos from work laptops or tracking keyboard strokes and their use is increasing. For many people, this is an example of the uncomfortable blurring of the boundaries between the work and private space. 

Where will we be this time next year?  Well, I don't know exactly, but I'm hoping to have seen more of my clients and colleagues in person than I have over the last 12 months, even if the home office is still getting pretty regular use. 
Liam McMonagle is a specialist Corporate and Commercial Solicitor. We are always delighted to talk without obligation about whether we might meet your needs. Call Liam on 0131 225 8705 or email lmcmonagle@thorntons-law.co.uk