Posted on Jul 13, 2016 in Firm News by Zoe Stevenson
---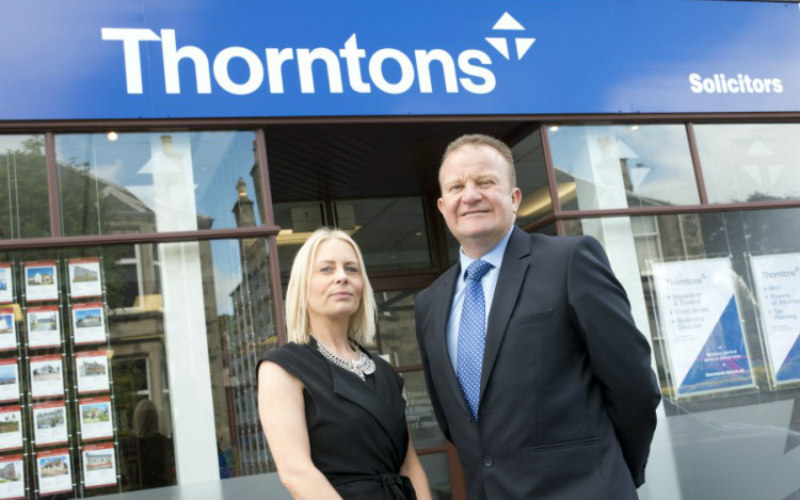 Leading Scottish law firm Thorntons has expanded its senior team in Kirkcaldy with the appointment of Zoe Stevenson as an Associate.
Zoe, previously a Partner at McEwan Fraser Legal – has actually gone full circle in her career, having started as a trainee with a predecessor of Clarkson Hamilton, which merged with Thorntons in June 2016.
A specialist in property and private client work, and with significant experience in the field of Family Law, her arrival bolsters the firm's specialist legal offerings in these practice areas in Fife.
Grant Hamilton, Partner at Thorntons in Kirkcaldy, said: "It's great to work with Zoe again, having worked with her during my time at Baird & Co.
"Zoe is a highly-respected specialist, with a great deal of experience in dealing with a broad range of legal issues. She has exactly the sort of skills and knowledge that will allow us to enhance the service we can offer to our clients in Fife.
"It's an exciting time for Thorntons in Kirkcaldy. The merger has allowed us to expand our team and range of services."
Mum of two Zoe, who lives in Leven, said: "I have nothing but fond memories of my time with Baird & Co and I feel very much back in familiar surroundings.
"I am looking forward to developing the business in Kirkcaldy. Thorntons has shown real commitment to the town, which research has shown us is one of the fastest growing in Scotland."
Stay updated
Receive the latest news, legal updates and event information straight to your inbox
Stay Updated
See all Firm News articles