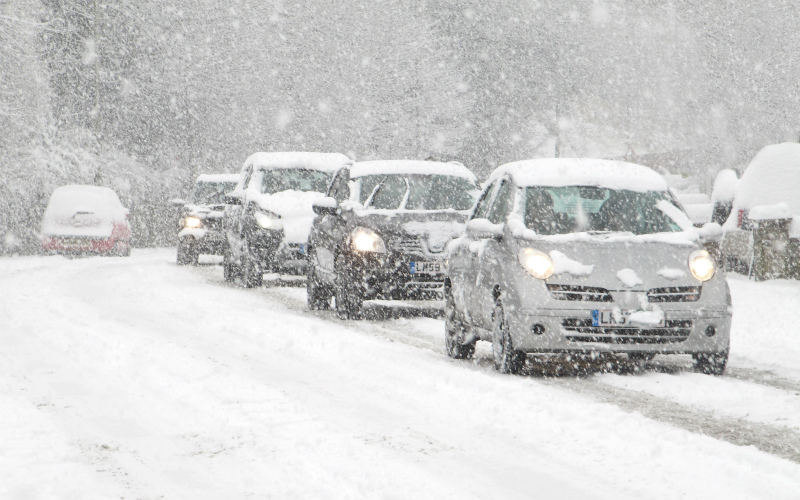 With weather warnings in place across Scotland and arguably the most snow that the country has seen for many years hitting us in the past few days, Employment Law specialist Debbie Fellows looks at how employers can deal with severe weather in the circumstances where most of the country is already shut down due to the Coronavirus pandemic.
Debbie Fellows, an accredited employment specialist advised that the severe weather across Scotland should act as a reminder to employers of the importance of having adequate policies and procedures in place to manage the business in adverse weather conditions. For those many employers who already have most of their staff working from home, the adverse weather will not impact in the same way as usual - such as employees being unable to physically get to the office, however there may be other considerations employer will have to take into account.
Employees still in the workplace
In some instances, certain employees are still being expected to travel to and attend at workplaces, or travel as part of their role. Where you have employees that you require to attend at the workplace you should consider how and whether it is safe for them to travel to work and set out clearly how this will be established (i.e. police announcements, public transport announcements and local authority announcements). Whilst the current position is that employees should be working from home you should again consider whether their attendance at work on the given day is absolutely essential.   
Where employees cannot attend due to the weather, you should remind employees of the business's absence reporting procedures and who employees should report to if they are struggling to attend work. Employees should also be advised of the position on pay in respect of adverse weather related absences. An employer is generally under no obligation to pay employees who do not make it to work due to adverse weather, however it's advisable to consider suitable alternatives before deciding to withhold pay. Alternatives could include allowing employees to work from another location i.e. at home if their attendance on the given day is not absolutely necessary, flexible working or using holidays.
For essential workers many of their children will have been attending school to allow them to continue to work, however, adverse weather may result in the closure of schools and this may present many employees with childcare problems. Employees have the right to reasonable unpaid time off to deal with emergency situations regarding their children, however this time off is intended to allow for alternative arrangements to be made and not for employees to look after their children themselves. Employers should ensure the right balance is struck between the need to get work done and recognising the childcare difficulties which arise in these circumstances alongside considering the impact that the pandemic is having on childcare arrangements.
It is important to discuss these circumstances with your employees where the situation arises, whether this be childcare problems or inability to travel to work, and operate in a manner that is as flexible as possible, to maintain the safety of your employees but also ensure that some employees are not taking the bad weather as an opportunity to not attend work.
Home workers
For employers with employees working from home, whilst it is unlikely that there will be difficulties with actually attending work, there is the potential for employees to face other adverse weather related problems.
Whilst working from home, employees would normally have the opportunity to take time out of their working schedule to go for a walk or for fresh air to maintain their mental health whilst working from home, the current conditions will make this more difficult. Additionally, with the heavy snowfall it may be difficult for employees to get out for essential journeys at certain times and therefore employers should be mindful of the need for employees to be flexible in respect of their at home lives alongside their working pattern.
In short, whilst the adverse weather is causing an impact for the country, employers should be mindful of the impact the weather conditions will have on employees alongside the impact of the current arrangements for homeworking in the pandemic and be as flexible as possible to allow employees to manage their home lives alongside their working commitments.
Debbie Fellows is an accredited Employment Law specialist. If you have queries about dealing with employee absence through adverse weather please contact Debbie on 03330 430350 or email dfellows@thorntons-law.co.uk