Posted on Jan 31, 2019 in Employment by Debbie Fellows
---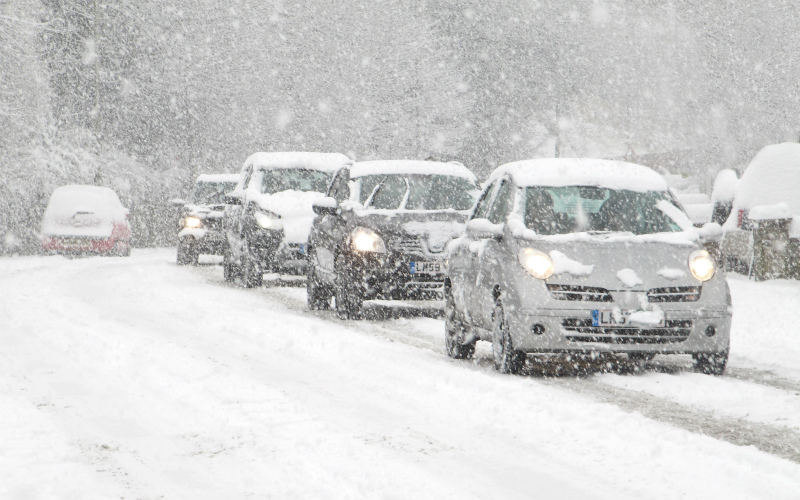 With weather warnings in place across Scotland, Employment Law specialist Debbie Fellows looks at how employers can deal with employee absence and business shut-downs as a result of severe weather.
Debbie Fellows, an accredited employment specialist advised that the severe weather across Scotland should act as a reminder to employers of the importance of having adequate policies and procedures in place to manage the business in adverse weather conditions.
She said: "A clear, concise and up-to-date Adverse Weather Policy/Business Interruption Plan gives employers the opportunity to make contingency plans by setting out what is expected of employees during periods of bad weather or unexpected shut-down.
"This should be communicated to all staff when it's initially drafted but it's also beneficial to remind employees of the procedures when any severe weather is forecast."
Useful tips
Make it clear to employees when the policy will apply and what is considered to be adverse weather. Advise employees of the sources that will be used to establish whether conditions are safe for travel, e.g. police, public transport, local authority.

Remind employees of the business's absence reporting procedures and who employees should report to if they are struggling to attend work.

Advise employees of the position on pay in respect of adverse weather related absences. An employer is generally under no obligation to pay employees who do not make it to work due to adverse weather, however it's advisable to consider suitable alternatives before deciding to withhold pay. Alternatives could include allowing employees to work from another location, flexible working or using holidays.

Adverse weather may result in the closure of schools and this may present many employees with childcare problems. Employees have the right to reasonable unpaid time off to deal with emergency situations regarding their children, however this time off is intended to allow for alternative arrangements to be made and not for employees to look after their children themselves. Employers should ensure the right balance is struck between the need to get work done and recognising the childcare difficulties which arise in these circumstances.

Explain how the business will communicate with staff during any closure. For example, through its website.

Balance safety with unauthorised absence or those taking advantage of a bad weather situation.
Debbie Fellows is an accredited Employment Law specialist. If you have queries about dealing with employee absence through adverse weather please contact Debbie on 03330 430350 or email dfellows@thorntons-law.co.uk
Stay updated
Receive the latest news, legal updates and event information straight to your inbox
Stay Updated
See all Employment articles