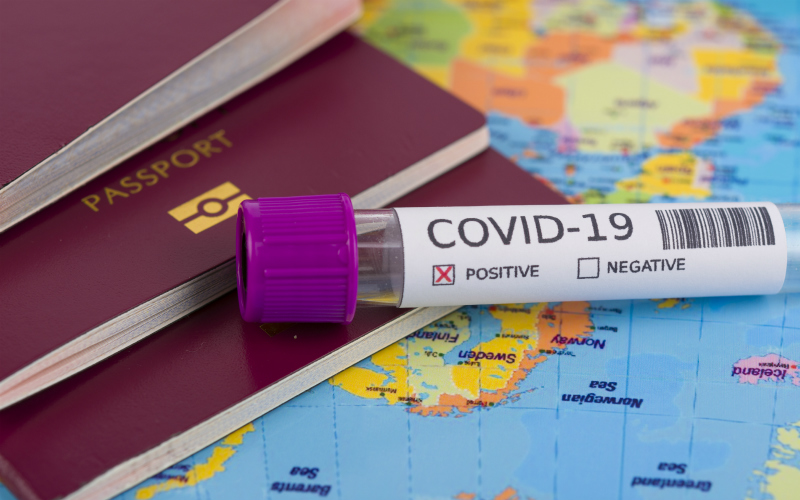 The Covid-19 pandemic is now truly a global challenge.  The Home Office have now responded by providing guidance, confirming that non-EEA nationals, who cannot return home due to coronavirus related issues, will be able to extend their leave in the UK.
The Home Secretary, Priti Patel, has announced that individuals residing in the UK whose visa expires between 24th January 2020 and 31st May 2020, will have their leave extended to 31st May 2020; provided the individual cannot leave the United Kingdom due to coronavirus related issues such as travel restrictions or self-isolation.
The guidance confirms that eligible individuals must contact the Coronavirus Immigration Team (CIT), by email on CIH@homeoffice.gov.uk to ensure that their records are updated accordingly.
Non-EEA nationals will be expected to provide: -
personal details including their full name (include any middle names), date of birth, nationality;

any existing visa reference number; and

reason(s) for not being able to return to their home country, for example the individual is self-isolating or if the border was closed.

The Coronavirus Immigration Team will confirm when the request is received and when the visa has been extended.
Interestingly, the coronavirus guidance for Chinese nationals and non-EEA nationals, who are normally resident in China, is no longer available and as such, those who were eligible for an automatic extension to 31st March 2020, will now also be subject to this new guidance.
As there is currently no vaccine and no specific treatment for the Covid-19, the Home Office have recognised that this guidance will be kept under regular review in case further extensions are needed.
There is good news for those who wish to apply for further leave to remain in the UK long-term as the Home Office is temporarily expanding the in-country switching provisions.  Practically, the Home office have adopted a logical approach, particularly as we are all currently in lockdown and the majority of UK Visa Application Centres (VACs) have closed or now offer limited services due to the global impact of Covid-19.
This temporary provision will be available to eligible individuals until 31st May 2020 and includes applications where the applicant would normally be required to apply for a visa from their respective home country.  The guidance confirms that the applicant would need to meet the same visa requirements for the application sought and ensure that the relevant UK application fee is paid.
In light of the current coronavirus advice to self-isolate and maintain social distancing, the Home Office have confirmed that they will waive a number of requirements on licensed Tier 2, Tier 4 and Tier 5 sponsors, such as permitting sponsored visa nationals to work and/or study from home.
In many ways, this guidance will be welcome news to both visa nationals and organisations, who employ or sponsor non-EEA nationals affected by this guidance, as individuals will be able to continue being employed and, on the face of it, not fear overstaying their visa.  There are, however, some legal concerns as to the lawful effect of this guidance given that applicants are not being asked to submit an application which is normally a pre-requisite for those wishing to extend their lawful right to reside in the UK and for those intending to enjoy the same conditions of their existing leave in the UK – as protected under section 3C of the Immigration Act 1971.  Legal advice should therefore be sought before seeking this extension from the Coronavirus Immigration Team, particularly given the fact that if any request made to the Coronavirus Immigration Team is refused, this would result in the individual being classed as an overstayer.
The preferred option would most likely be where an applicant is able to switch or extend their leave by submitting a valid application; they should do so.  Visa nationals who have overstayed their leave or will soon overstay their visa will perhaps have no choice but to submit this request.
Given the uncertainty many businesses are facing due to Covid-19, the Home Office will need to provide further clarity.  Employers will need flexibility in being able to change key aspects of sponsored worker's roles as their business needs change, for example, reducing salaries for employees, reducing working hours, putting employees on a period of unpaid leave, etc.  The Home Office must appreciate that licensed sponsors will not be able to comply with all of its responsibilities due to circumstances outwith their control.  There are also practical issues such as not being able to meet key requirements for applications such as submitting evidence of passing a valid English language test from an approved English test centre as we are all currently facing a lockdown and these approved English test centres are closed to the public.  These are only some examples of issues which remain unanswered.
This is a constantly evolving situation and if your organisation has a query about this or indeed any immigration law issue, please contact Gurjit Pall on 0131 225 8705 or email gpall@thorntons-law.co.uk.