---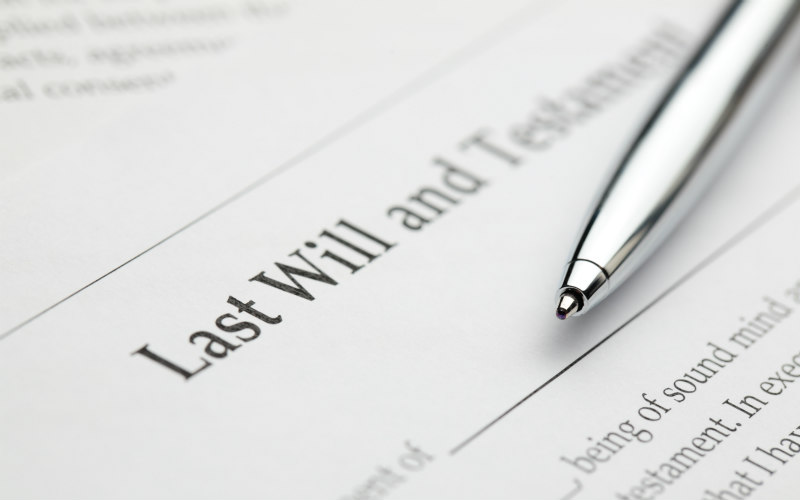 December 2018 saw news emerge of how the estimated $25M fortune of dance music legend Avicci (real name Tim Bergling) was to be distributed.  The Swedish DJ died in April 2018 at the age of just 28, apparently after taking his own life whilst in Oman.  He had previously suffered well-publicised issues with alcohol and stress linked to the demands of constant worldwide touring. As he didn't have a Will in place, Avicci's estate is to be distributed in accordance with the law of intestacy in Sweden which (given that he left no spouse or children) will see his parents inherit his fortune. 
The case of Avicci perhaps highlights two questions of interest.  Firstly, what would have happened had Avicci had his permanent home in Scotland?  Secondly, what age should you be before you consider putting a Will in place?
In Scotland, when someone dies without a Will, it is said they died "intestate". An Executor (the formal term for the individual(s) who will be responsible for dealing with the person's estate) has to be appointed by the Sheriff Court, and the law determines who might be appointed as Executor. This adds additional expense, delay, and often stress to the administration of the estate. 
The law governing intestacy in Scotland is now over 50 years old. As well as dealing with who can administer the estate, the law (not the deceased's family) also sets out how the person's assets are to be distributed. Contrary to popular belief, if a person was married, the remaining spouse does not automatically inherit everything; indeed they do not even automatically inherit joint bank accounts.
In the case of someone dying without a Will in Scotland without a spouse or children, parents and siblings would share the estate among them (half to parents, half to siblings).  As Avicci had three siblings, had his permanent home been in Scotland these siblings would have shared in the residue of his estate along with his parents.
In a 2018 poll by Macmillan Cancer Research it was revealed that almost two thirds of the UK population don't have a Will and it is believed that this proportion is even higher for those under the age of 30.  This brings us to our second question - when is a good age to make a Will?  The simple answer to this is that really, if you are over the age of legal capacity (16 in Scotland) then you should have a Will in place, particularly if you own your own home and/or have children.  Young people often overlook the importance of having a Will and see this as something they can deal with in later life.  However, making a Will ensures you control who inherits your estate.  Subject to some limitations, it means you can ensure your possessions and assets go to who you want, or allow you to specifically exclude certain people.
In Avicci's case, there have been estimates that during the course of his career he amassed a net worth of around $85M but during his lifetime he had donated a significant portion of this to charity.  He was quoted in 2013 as saying "when you have such an excess of money you don't need, the most sensible, most human and completely obvious thing is to give to people in need". One wonders, given this sentiment, whether Avicci's wish would have been for a portion (or indeed all) of his remaining fortune on death and any future royalties to be distributed to charities.  We'll never know of course but a Will would have clarified matters one way or the other.
Having a Will also allows a person to set out their wishes on a whole range of other matters from whether they want to be buried or cremated, to who should look after their pets. Even if a person thinks they don't have much money to leave behind, that doesn't diminish the need for a Will. For those with children, a Will also allows provision to be made for those under the age of 16 regarding important issues such as money, schooling and day to day care.
It is important that you speak with a solicitor to obtain the appropriate advice.  Whilst you can't tell where the journey will end, you can make provision for what will happen to your estate when it does.
Lorna Christine a Partner, in our specialist Private Client team. If you would like to discuss making a Will, or have questions about an existing Will, please contact Lorna on 01382 229111 or alternatively contact a member of the Private Client team.
Services associated with this entry
Stay updated
Receive the latest news, legal updates and event information straight to your inbox
Stay Updated
See all Private Client articles