Tessa Till
Partner | Edinburgh
Wills, Trusts & Succession
---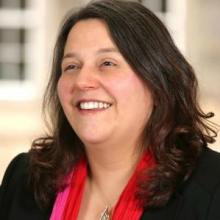 ---
Dual qualified in Scots and English law
A highly regarded legal professional, Tessa has a wide-ranging skill set to offer clients which includes Wills, Powers of Attorney, tax planning and lateryears advice.
After graduating from the University of Aberdeen in 2000, Tessa gained dual qualifications in both Scottish and English Law in 2006, spending a year working for an English firm before returning to Scotland in 2010.
Tessa ensures that every client gets the comprehensive legal advice and support they require. Alongside this she now lends her expertise to aspiring solicitors through her role as a Senior Tutor at Edinburgh University. After excelling in the Society and Trust Estate Practitioners (STEP) qualification, she now also applies her in-depth knowledge of Trusts, Estates and Financial Planning to the examination of others studying for certification.
Tessa is also a member of the Edinburgh Care Forum, a membership organisation dedicated to pooling expertise around later years and care issues.
---