Lee Corr
Solicitor | Dundee
Dispute Resolution & Claims, Professional Negligence
---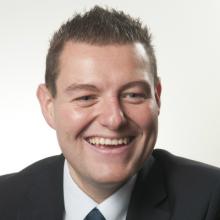 ---
Having completed his traineeship with Thorntons, Lee is now a Solicitor in our Commercial Litigation team based in Dundee.
Lee advises and acts on behalf of a wide variety of clients in a number of different areas including consumer disputes, contract disputes, debt recovery, sequestration, Data Protection Act breaches, landlord and tenant disputes, copyright breaches and professional negligence. Lee also has vast experience in dealing with defamation actions; having successfully pursued and defended defamation actions in the Sheriff Court and Court of Appeal for local businesses and newspapers.
Lee has a particular interest in cases which involves motor vehicles which includes road traffic offences, car parking disputes and car sales disputes. Lee regularly appears in the Sheriff Courts for Civil and Criminal cases.
---
Lee Corr's Blog Entries
"Don't worry it was a private car park they cannot enforce a parking ticket, just bin it!"
Scots law on private car parks is a…
---
Posted on 12th October 2017
How have you been affected by Ryanair's flight cancellations? It is estimated that around 18 million passengers have been hit by the…
---
Posted on 18th September 2017
---