John Kydd
Partner | Dundee
Dispute Resolution & Claims
---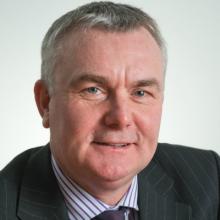 ---
John is an experienced litigator based in our Dundee office. His experience of professional negligence cases includes claims against solicitors, accountants, financial advisors, builders, property search companies and a host of other professionals.
John is currently pursuing a firm of solicitors for failing to provide proper advice to an immigration client which resulted in the client and their family having to remove themselves from the United Kingdom. John is also pursuing another firm of solicitors that failed to properly inspect the title to the property that their client was purchasing which resulted in years of aggravation at the hands of their neighbours. In each case the conduct of the solicitors fell below the standard of an ordinarily competent solicitor and their insurers will have to pay compensation to their victims.
John has appeared in courts across Scotland representing his client's interests and robustly pursuing their cases.
---
John Kydd's Blog Entries
Living next door or in the same street with someone who intends to cause you and everyone else harm by their antisocial behaviour can…
---
Posted on 27th November 2017
---