---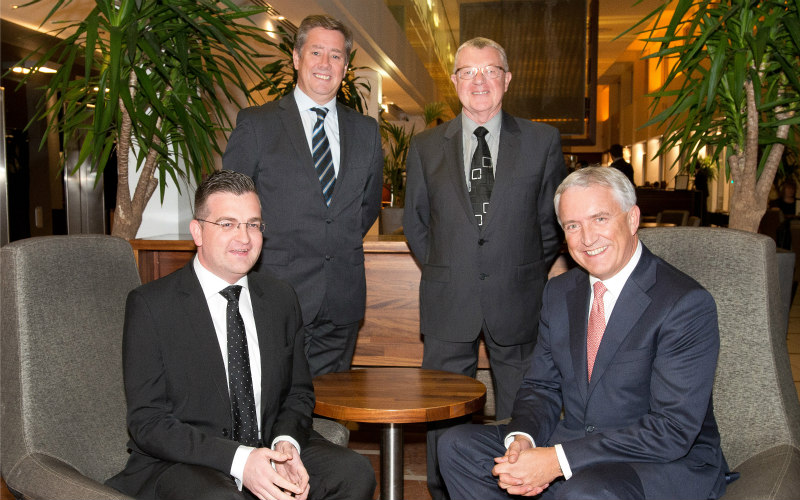 More than 100 of Scotland's top business, charity and political leaders were brought together this week for the first CBI Scotland Dundee dinner in five years.
The event, sponsored by leading law firm Thorntons, saw guests from across the business, academic, third sector and political worlds gather at Dundee's Apex City Quay Hotel and Spa.
It is the first time that the CBI has held a dinner in Dundee since 2008, with the event returning in recognition of the investment and development currently underway in the city.
The guests, from some of the country's top employers, heard a keynote speech from Keith Brown MSP, the Scottish Government's Cabinet Secretary for Infrastructure, Investment and Cities.
The CBI are committed to making the annual dinner one of the city's most important business events of the year, bringing together people from a huge range of industries and backgrounds together to share ideas.
The dinner is part of a programme of events held each year by the CBI across all regions of the UK.
Jamie Kerr, Immigration Partner at Thorntons, said: "The CBI dinner is a fantastic event that brings together the best and brightest business minds from the wide variety of sectors Dundee and the surrounding area boasts.
"The fact that this was the first event of its kind since 2008 speaks volumes for the speed at which Dundee has picked itself up since the recession through projects such as the £1billion redevelopment of the city's waterfront area.
"It was a great honour for Thorntons to sponsor such a thought-provoking and well-attended event, which was enjoyed by all of its guests.
"We'd also like to thank the CBI for making this such an valuable evening of discussion and also the team at the Apex for ensuring everything ran smoothly."
Thorntons sponsored the event, which took place on October 22, jointly with Clydesdale Bank.
Services associated with this entry
Stay updated
Receive the latest news, legal updates and event information straight to your inbox
Stay Updated
See all Corporate & Commercial articles
See all Firm News articles
See all Immigration articles