---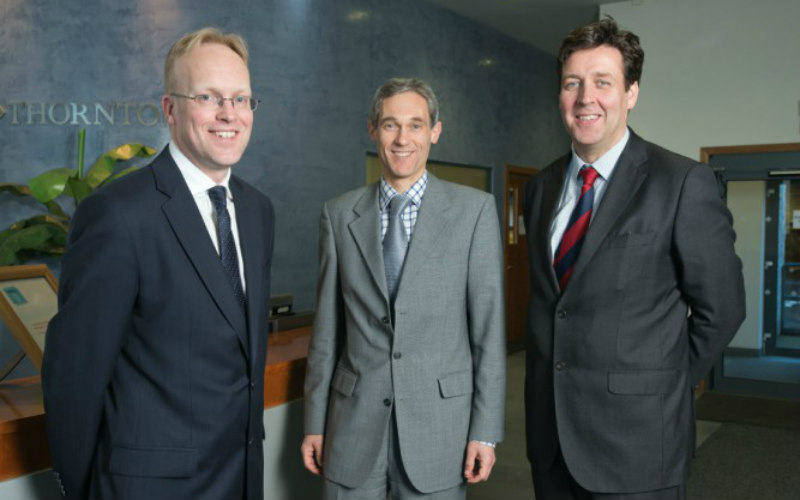 Thorntons Investments appoints Chief Investment Officer Thorntons Investment Services has appointed industry expert Matt Strachan as its Chief Investment Officer. Tayside and Edinburgh investment firm Thorntons Investment Services has appointed a renowned industry expert as its Chief Investment Officer.
Matt Strachan will lead the firm's investment management function, focusing on the formation of a range of retail and institutional investment funds as well as leading the new model portfolio service.
Matt has almost 30 years industry experience, managing international investments in all major equity markets. He joins Thorntons having previously worked with Alliance Trust PLC, where he held a number of senior investment roles, including responsibility for the Trust's North American Equity Fund.
Matt said: "I am delighted to be joining Thorntons Investments at an exciting time in the development and growth of the business."
"The level of experience and expertise amongst the advisers in the team is impressive. Having the right mix of knowledge and skills is crucial to the ongoing success of Thorntons. I am looking forward to settling into my new role and helping to develop the investment operation."
Stephen Webster, director of Thorntons Investment Services, said: "Matt's appointment is a statement of intent for us and is another significant step towards the Thorntons Investments business becoming a significant UK Investment House.
"Appointing a well-known industry name to our team also affirms our commitment to providing a first class service to our clients."
Thorntons has also added another key member of staff to the Investment team. Financial planner, Stewart Taylor, will split his time between the Perth and Edinburgh offices.
Originally from Manchester, he has been a financial advisor for more than 14 years, working for Barclays Financial Management, in London, before moving to Edinburgh and taking on the role of Independent Financial Planning Manager for RBS.
Welcoming both men to Thorntons, Stephen Webster continued: "It is hugely positive that we are continuing to invest in and expand the Thorntons Investment business."
"Matt's industry experience is exceptional and we are thrilled he has joined the firm as Chief Investment Officer at such an important time for us as we deliver our phased plan to further improve and expand our offering to clients."
"Both men are valued additions to the team and will play a vital role as we look to develop and grow the business."
Stay updated
Receive the latest news, legal updates and event information straight to your inbox
Stay Updated
See all Firm News articles