---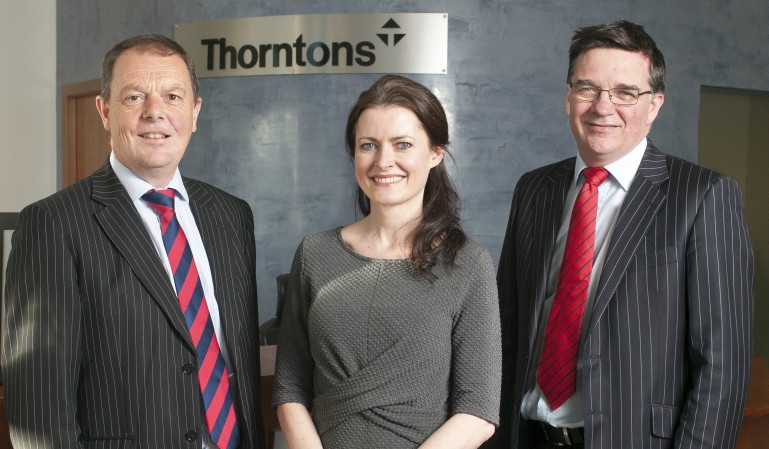 Thorntons has strengthened its team with the appointment of a new Chief Operations Officer.
Helen Archibald, highly experienced in general management as well as HR and Organisational Development, has joined Thorntons after more than seven years as Assistant Principal at Dundee and Angus College.
Helen will take responsibility for translating the firms business aims, objectives and strategy into operations which enable outstanding organisational performance.
She will report directly to Thorntons' Managing Partners and work closely with the Chief Finance Officer and management team.
Helen's focus will be on creating an environment where the Thorntons team can perform at its very best, leading to excellent service for clients.
Helen joins Thorntons for the second time, having previously held the post of Director of Human Resources between 2004 and 2009.
Scott Milne, Joint Managing Partner at Thorntons, said: "We are all excited to welcome Helen back into the Thorntons team.
"We already know how dedicated and capable Helen is and we hope she can bring the wealth of experience she has gained at Dundee and Angus College with her to her new role at Thorntons.
"Helen's appointment will allow myself and other senior members of the team to concentrate on strategic decisions in driving forward the business and cementing our already fantastic reputation."
Helen is a Chartered Fellow of the Chartered Institute of Personnel and Development, and is a non-executive Director at Caledonia Housing Association.
She said: "I am absolutely thrilled to be rejoining Thorntons. I am looking forward to helping to build upon what is already a very successful organisational full of talented people.
"We hope to deliver not only our commercial aims but to also realise our ambitions as an employer. We are also dedicated to remaining a positive force in the communities in which we operate."
Thorntons has also appointed Lynn Smith as its new Head of HR.
Lynn brings a wealth of experience to the role, having previously held senior HR positions in both the public and private sector, including finance, technology, education and logistics.
Stay updated
Receive the latest news, legal updates and event information straight to your inbox
Stay Updated
See all Firm News articles