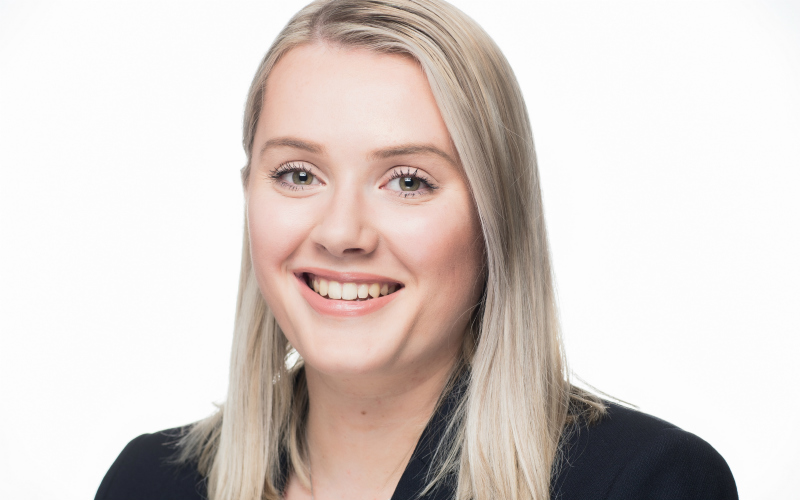 A couple of weeks have now passed since I returned from Poland and I have had time to recover, and to reflect on the amazing experiences I had.
The School Mock Court Case Project (SMCCP) is a national charity that does some great local work. I was keen to get involved in more work within the community and supported by Thorntons, I volunteered to be the Tayside Representative for the project. I worked with the High School of Dundee tutoring their junior team and helped the primary school age children understand a little more about law and civil litigation. From my involvement with the junior project, I was invited to join the Scottish team as they embarked on their trip to the International Moot Court Competition in Gdynia, Poland.
All 150 of the young people had an interest in the legal profession and I found it refreshing that their polar opposite backgrounds- politically, socially and economically- did not matter. They were all on a level playing field and as a result, created some strong friendships. The young people came from countries which have very different ways of life, legal systems and political ideologies, but their interest in law prevailed. It did not matter what school they went to, what state of affairs their country was in politically or socially - they were all there because of their interest in the same thing.
Helping the young people build confidence and understand how to advocate for others and themselves was an incredibly rewarding experience. I am incredibly appreciative of Thorntons allowing me the time to go. I did not consider that as an NQ Solicitor, I would be afforded opportunities like this. It was refreshing to connect with the local community and young people who have a genuine interest and passion for the legal profession. By the end of the trip, we had 3 of the team who wanted to be mentors and get involved with the project on a greater level as they understood the benefits of it. Every young person who came with us is going on to study law in some form at college or university. That would not be possible without the support of law firms offering time and sponsorship for the event.
Even if young people are not interested in becoming lawyers, learning how to speak in public, how to present themselves, how to analyse facts and come up with supportive arguments, how to rebut arguments presented by others and how to be confident and clear is a skill that will help them through their school life and beyond. The most rewarding part was watching young people who thought that they "couldn't do it" realise that in fact, they could.
Thorntons encouraged and supported my interest in the SMCCP and allowed me a week away from work to tutor the young people at the IMC Competition. It has made me more connected with the world around my desk, locally and globally. I networked with other tutors from Russia, Mongolia, Venezuela, St Martin, USA, Poland, Bulgaria, Romania, South Africa and Azerbaijan and have come away with some key contacts.
New graduates or students looking for a traineeship should consider applying to a firm which offers volunteering opportunities. It not only helps others, but gives you the chance to travel and experience things that are well worth the investment in your time.  
Oh, and Team Scotland came third!