---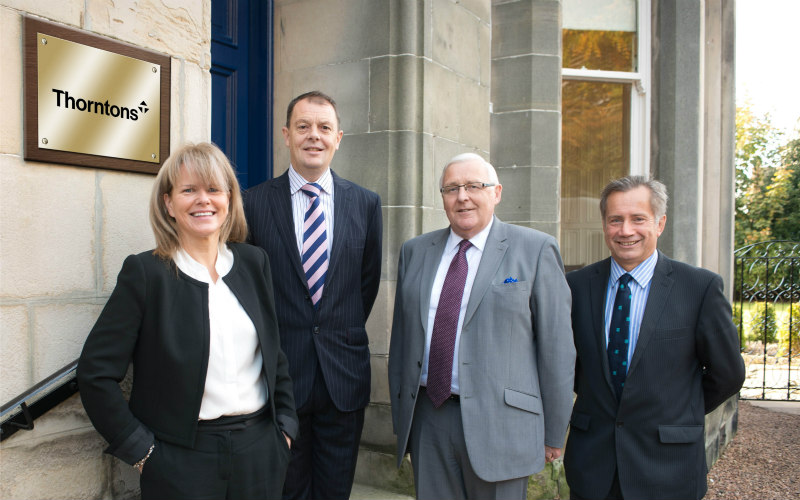 Legal Firms Thorntons, Murray Donald and Steel Eldridge Stewart Complete Merger
Tayside's largest law firm, Thorntons, and leading Fife solicitors, Murray Donald, has formally became one company, enhancing its footprint across Angus, Dundee, Perthshire, Fife and Edinburgh.
Steel Eldridge Stewart, based in Cupar, merged with Thorntons on 01 September.
The new firm, which will be known as Thorntons, has been described as a 'major force in the legal market'.
Jack Robertson, chairman of the newley merged Thorntons, said: "This is an important milestone in the history of Thorntons and Murray Donald. Both firms share a similar vision to deliver exceptional advice to clients and together we have strengthened our position in the sector.
"Expanding our footprint across the East of Scotland will provide clients with unriavalled access to local yet highly specialist legal and property advice. The expertise and knowledge within our team is some of the best in the sector and ensures we are a major force in the legal market."
The firm will have 41 partners and more than 400 employees, operating in eight locations across Dundee, Fife, Angus, Perthshire, and Edinburgh. No jobs will be lost as part of the merger.
Mr Robertson added: "The merger has been in the pipeline for some time, it was a natural fit, and we have been pleased with the enthusiastic response from our employees and clients.
"Thorntons has always put its clients first and we reaffirm this commitment as we move forward."
Douglas Kinnear, partner with Thorntons in St Andrews, said: "We are hugely excited by this merger and what it means for our clients.
"We have been working with Thorntons over the last six months to ensure a smooth transition for our staff and clients. The firms have already been collaborating on several client transactions and I'm pleased to say this has been of significant benefit to clients."
Stay updated
Receive the latest news, legal updates and event information straight to your inbox
Stay Updated
See all Firm News articles